Jasper Hill current vintages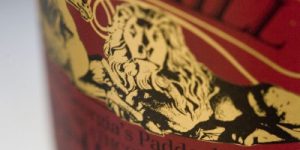 Loyal followers of Jasper Hill in Australia will know that their wines sell out on release in August each year with the cellar door only open the final weekend of that month. The rest of the year cellar door is open only by appointment – please phone or email to arrange a visit or if you like to be on their mailing list. +61 3 5433 2528 E-mail: info@jasperhill.com.au https://jasperhill.com.au/
The tastings notes below reflect my thoughts on the current wines tasted in late-June 2019 with the benefit of a year or so in bottle. There are also excellent detailed tasting notes by wine expert Andrew Caillard MW on the Jasper Hill website of all the wines produced over nearly four-decades https://jasperhill.com.au/vintage-tasting-notes/
Jasper Hill wines are distributed throughout Australia and key export markets: Singapore, Hong Kong, UK, USA, Canada, France, Denmark and Sweden, so you will find these current wines in fine wine retailers and restaurant wine lists around the world – https://jasperhill.com.au/wine-sales/
Having known Ron and Elva Laughton and their daughters Emily and Georgia for almost three of the four decades they have been making wine, furthermore being their distributor in Melbourne for some 12 years, I can say with great appreciation and some personal satisfaction that their pioneering of the Heathcote region has been an incredible journey and a compelling story of 'authenticity' –- making profound wines of the greatest integrity that reflect the very special vineyard sites and unique rare soils; ancient Cambrian soils 500/600 million years old on undulating hillsides of rusty red gravely loams. In their own words "Our aim is to make great wine, with the preservation of nature's flavours, complexities and balance in our wines by using minimal intervention in our vineyards and in the cellar – to allow the individual vineyard's "terroir" or sense of place to express itself by 'interfering' as little as possible."
Notwithstanding Jasper Hill's iconic status and Georgia's and Emily's Paddock being synonymous with cool-climate Australian shiraz and nebbiolo moreover, the benchmark of the Heathcote region, all of their wines should be considered 'must-have' including their joint venture wine with Michel Chapoutier, La Pleiade Heathcote Shiraz and Agly Brothers Cotes du Roussillon, France- click here
Cheers! The Wandering Palate www.thewanderingpalate.com
Jasper Hill "Georgia's Paddock" Riesling 2018
Bouquet opens with striking purity of lemon curd and concentrated lime within a lace of comb honey. Equally, freshly-squeezed zesty lime powers the juicy palate with a cut of crisp apple and energizing racy acidity. With a bit of air, the fragrance builds to reveal notes of straw, dried flowers and chrysanthemum tea, becoming more floral with orange citrus and hints of tropical fruits. Ones initial impressions of a crisp, bone dry racy riesling changes as the wine builds in power and waxy texture with a mouth-watering mandarin and orange juicy-fleshy mid-palate with baked apple tarte tatin and honied marmalade richness, but then oscillating to hints of lavender, green olive, blanched almonds and spicy fresh ginger tailing and chalky phenolic underlining the long lime-tangy dry finish. Ron Laughton comments, "Possibly the best riesling we have ever made!" Given they have been producing riesling since 1984 that's saying something and substantiates the cool-climate of Georgia's Paddock and how successful this variety has been uniquely planted alongside shiraz.
Jasper Hill "Georgia's Paddock" Shiraz 2017
A lavish aroma of black and red berries, black currant, dark plums and tamarillo greets the senses, building to a hedonistic melange of dried figs, quince paste, violets, blood rose and rosehip tea. Opens up to a pronounced spicy fragrance of black pepper, clove, fennel seed, and cinnamon quill with a smoky hot wok and charred wood background, earthy warm terracotta nuances among dried herbs, rosemary, lavender and a little hint of aniseed mint. Equally voluminous palate entry with a rush of saturating berry fruits and zingy ripe raspberry, these juicy mouth-filling textured layers of silky yet firm tannins emboldened by racy steely acidity chasing the tannins all the way to a long lingering spiciness and warm glow with a subtle lick of liquorice and dark bitter cocoa. Amongst all this opulence of fruit and exotic spiciness is a barky, brambly dusty earthiness on a hot summers day under the gum trees and the powerful intense red fruits channelled to a crunchy racy core. Textbook Georgia's Paddock in its elegance and approachability, although relative to recent vintages, a little more supple and whilst enjoyable now will cellar well for many years.
Jasper Hill "Emily's Paddock" Shiraz Cabernet Franc 2017
Dense concentrated aroma of blackberry, blueberry and dark plum compote, dried raisin and Christmas cake breathing out to reveal juniper berry, blood rose, hints of mint and dark chocolate, subtle liquorice notes along with dark brooding spices, more in the Indian cuisine vein with cardamom seed, paprika, smoky tandoor smells. Gorgeously plush and velvety palate entry, by comparison to Georgia's Paddock, a softer yet denser, creamier seamless texture augmented with toasty oak mocha, intense sweet and savoury black fruits dancing with an infused minerally earthiness and chalky fine-grained tannins, this powerful tannin profile keeping tempo right across the palate caressing and balancing the opulence and sheer density of wine leading to a long sweet and sour tailing and warm glow with lurking black pepper spiciness and gamey meatiness. As always with Emily's Paddock, the sheer elegance of this wine defies it muscular framework and it can be deceptively drinkable but has decades ahead of it.
Jasper Hill "Georgia's Paddock" Nebbiolo 2017
Delicate aroma of red rose petal, dried flowers, pomegranate, red currant, strawberry, juniper berry notes. Opens up after an hour or more of breathing with herbal nuances of clove, juniper berry, lavender and sage among dried woods, hot earthy-clay terracotta, gravelly, dusty minerals. Sprightly, energized mouthfeel with juicy, racy vibrant red fruits chased by fine, chalky mouth-puckering tannins and long dried herbal tailing. A brooding wine at this stage that needs decanting and breathing for a good 2 hours and fleshes out with a bit more fruit generosity, equally most enjoyable paired with a charcoal-grilled rib of Angus Beef (as I did). If one thinks of Nebbiolo from its native Piedmont, and how the best wines from Barolo and Barbaresco are supremely elegant yet have a muscular core of tannin that ideally requires a decade of cellaring, Jasper Hill Nebbiolo seems to have found its home down-under in the pre-cambrian soils and elevated cool-climate of Georgia's Paddock. Respected wine expert, Andrew Caillard MW opines, "Is this the best nebbiolo in Australia?" Given vine age and 20 vintages experience with this wine, I would say yes.
Lo Stresso Fiano 2018
With its origins to ancient Roman winemakers, Fiano is a white grape grown mostly in the Campania region of southern Italy and on the island of Sicily, more recently has found favour with a number of Australian winemakers. The fruit for Lo Stresso is half grown in Georgia's Paddock along with commercial Heathcote fruit and made at Jasper Hill by Emily Laughton and her winemaker friend Georgia Roberts. Aromas of cooked yellow (Mirabelle) plum and kumquat, ripe pears, oscillating to savoury notes fennel, tarragon, bitter nuts like almond and walnut skin 'Amaro'(Italian for bitter) and a subtle waxy honied nuance. Fleshy succulence of yellow plum and juicy blood orange with zingy citrus acidity is softened by the oily texture and some toasty nougat nuttiness from fermentation in French oak barriques. Finishes with marmalade sweet and sour tanginess and a thirst-quenching savoury chalky, minerally saline tailing. I'm thinking how excellent this wine would be with sashimi.
Occam's Razor Shiraz 2017
The Franciscan friar , William of Ockham, who studied logic in the 14th century coined the principal lex parsimoniae, "the law of briefness", or as we know it, 'Occam's Razor' — 'More things should not be used than are necessary'. This wine has been personal project of Ron Laughton's winemaker daughter, Emily McNally since 2001 and as the name intimates, as little intervention in the winemaking process; fermented in concrete, naturally fermented with no additions. The organic grapes are grown by the Conforti family, within the Heathcote region at Mia Mia on granite-based soil which gives a fascinating juxtaposition to Georgia's and Emily's Paddock Shiraz which are grown on pre-cambrian soils. A Powerful and earthy minerally bouquet with wet bluestone and gravelly notes is sweetened by black fruits, blackberries, black cherries. With some air and coaxing glass swirling, secondary nuances of dark chocolate and mocha, fresh black peppermill grinds, hints of aniseed and liquorice, black olives and dried meats make for a savoury and most alluring aroma. With a core of saturating black fruits, there is a crunchy purity to the fruit and energized by chewy tannins, balancing the richness of deep-fruited layers of silky texture with black olive tapenade and dark chocolate on the farewell. Supremely elegant yet powerful and distinctly minerally, I liken this to the wines of St Joseph in the Northern Rhone Valley as an Heathcote-Australian expression of shiraz grown on granite soils.