Bubbly Beauties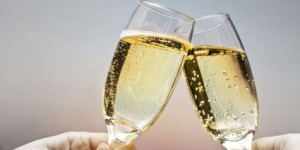 It's time to put some fizz into the holidays – without flattening your bank account.
Why do bubbles captivate us so much?
Watching my daughter gleefully chasing soapy bubbles, I wonder if this is where the fascination begins. The tiny bubbles scrambling into a fine bead in a Champagne flute share the allure and sparkle of diamonds.