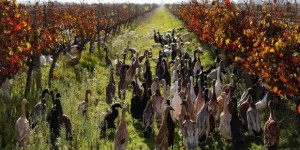 Now this is my kind of sustainable pest control, ducks!! Check out article on Dominion Post online http://www.stuff.co.nz/world/africa/80509549/south-african-vineyard-uses-indian-runner-ducks-control-pests-sustainably ...
read more >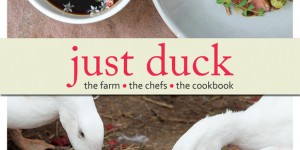 Just Duck  The Farm | The Chefs | The Cookbook by Jodi and Greg Clarke (Great Ocean Ducks) Photography: Andy Zakeli www.greatoceanducks.com greatoceanducks@bigpond.com Notwithstanding my complete and utter fascination with all things 'Duck', here is the PEREFCT Christmas gift--for anyone-- and for those who love cooking, especially ducks! ...
read more >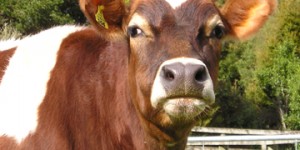 [caption id="attachment_10564" align="alignleft" width="292"] Isobel - at Cwmglyn Farmhouse Cheese[/caption] Picked up a big chunk of the rarest cheese on the planet for a party we throwing at our house tomorrow night, the Cwmglyn Farmhouse Cheese "Isobel", a Single-Cow Cheese! Pronounced coom-glin http://www.cwmglyn.co.nz this has to be the best cheese in all New Zealand and right up there in the ...
read more >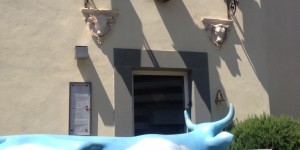 Our Wandering Palate correspondent in Shanghai, Michael Knuppel, is 'wandering' in Tuscany and encounters the famous Dario Cecchini, a butcher as mad as a meat axe! Butcher - Antica Macelleria Cecchini, PANZANO, CHIANTI, ITALY ...
read more >
Having recently spent a few weeks on holiday in Wellington, New Zealand, I can report that we now know where the best Afghan biscuits are baked, and where the most incredible tomatoes and awesome Gin can be had—all of which have a fascinating history or story. ...
read more >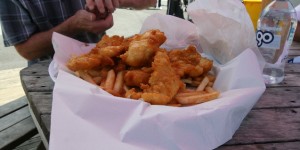 It's a curious thing, but I crave Fish-and-Chips, almost every week. I do try to constrain this addiction to a once a fortnight fix, although it's a feeble attempt. ...
read more >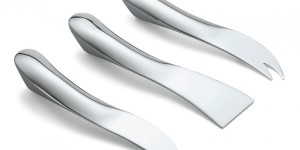 It has become a longstanding tradition that our good friends from Hong Kong, John and Sandra, join us for Christmas Day lunch; no matter where we are in the world, they always manage to make it for our Roast Turkey and Christmas Pudding ritual that lasts all day--and well into the night. ...
read more >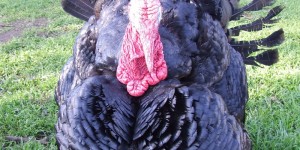 With only a few more days until Christmas, I hope you have your turkey organized. The Wandering Palate is all sorted with preparations well underway and a 'Canter Valley' turkey ordered from the Mediterranean Market in Queenstown, as we will be staying in Central Otago, New Zealand for much of the Christmas period. ...
read more >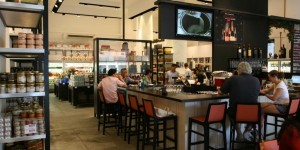 Hunting and gathering for food on the island of Singapore is very much an urban affair with practically all produce flown or trucked in. There's no foraging in the countryside or visiting producers, no farmers markets where you come face to face with the artisan growers and producers. ...
read more >
One of my favourite restaurants in Singapore, indeed 'The Wandering Palate Restaurant of the Year 2012" Brasserie Gavroche, is now featuring on their specials menu, the famed Charolais Beef from Burgundy.  ...
read more >