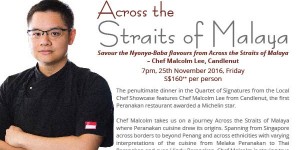 For bookings, visit the Robert Parker Matter of Taste website https://a-matter-of-taste.com/local-chef-series ...
read more >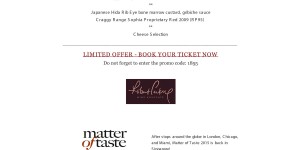 ...
read more >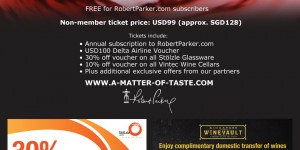 ...
read more >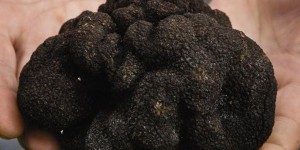 [caption id="attachment_10380" align="alignnone" width="466"] Superior Perigord Truffle http://en.wikipedia.org/wiki/Truffle[/caption] Pairing of Superior Perigord Truffle dinner with Australian artisanal wines Singapore, July 2014 – Towerhill Estate, a tiny and award-winning boutique winery in Mount Barker, Western Australia is our guest at an unusually special wine dinner at Merchants Wine Cellar. ...
read more >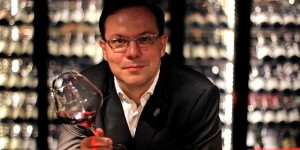 (pronounced suh-mal-'yAy) In Medieval Provençal times they were saumaliers, animal pack drivers who evolved during Middle French kingdom to become court officials charged with transportation of supplies. So what does a modern day Sommelier actually do? Well, Wikipedia outlines as such, "A sommelier or wine steward is a trained and knowledgeable wine professional, normally working in fine restaurants who specializes ...
read more >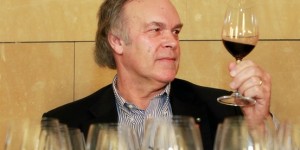 Beijing 27 Feb , Shanghai Mar 2 , Hong Kong Mar 5, Kuala Lumpur Mar 9 & Singapore Mar 16 HEDONISTIC  "DELIVERING MAXIMUM DRINKING PLEASURE WITH A RICH, FULL BODY AND LOADS OF RIPE FRUIT FLAVORS. NEITHER INTROSPECTIVE NOR INTELLECTUAL, BUT RATHER PROVIDING SHEER DELIGHT, JOY AND EUPHORIA. HEDONISTIC WINES CAN BE CRITICIZED BECAUSE IN ONE SENSE THEY PROVIDE SO ...
read more >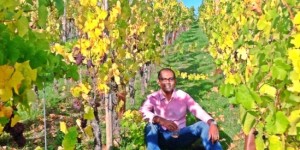 "Sherry is always a favourite at home, current pick is Valdespino Tio Diego Amontillado. The perfect complement for most of my late night takeout from the local hawker centre."                               Sommelier Rajeshwaran Gopal ...
read more >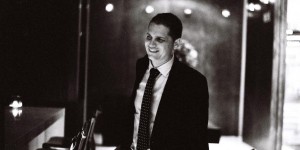 I'm a huge fan of Rhône varietals so I love to find different expressions throughout the world.  One of my favourite wines to have guests try in the restaurant is a 2006 Syrah by Abadia Retuerta out of Sardón de Duero. Wes Guild, Sommelier & General Manager, Cut by Wolfgang Puck, Singapore ...
read more >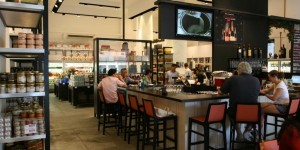 Hunting and gathering for food on the island of Singapore is very much an urban affair with practically all produce flown or trucked in. There's no foraging in the countryside or visiting producers, no farmers markets where you come face to face with the artisan growers and producers. ...
read more >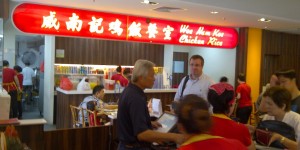 Having just visited the new premises of Wee Nam Kee Chicken Rice today, 24 November, 2013, I can report that it is still my favourite Chicken Rice in Singapore and the new location at United Square more convenient and accessible than there old Novena location. Moreover, with a brand new, modern fit-out and much more space, the place feels a ...
read more >