2018 Nautilus Estate Chardonnay release marks 30th Vintage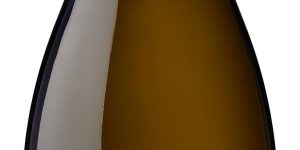 The wine consumer can be forgiven for being somewhat sauvignon blanc centric when it comes to Marlborough, it is after all the grape and unique style that the whole world identifies with the region. So, no surprises if the audience is a little tone-deaf to media noises of chardonnay on the rise (and pinot noir for that matter) in Marlborough. However, it is visionary vineyards like Nautilus Estate that have been championing chardonnay for thirty years that substantiate the unstoppable progress of chardonnay in region.
Actually, it's not just Marlborough that chardonnay is on the rise, it is all of New Zealand, and many of the heavyweights of the wine writing world are saying so, like Jancis Robinson MW in her recent article The world's great Chardonnays "I have long argued that New Zealand makes even better Chardonnay than Sauvignon Blanc, but market forces are clearly a great deal more persuasive than my bleating…" click here for full article.  
Comparisons to France and White Burgundy are inevitable so I'd like to put my hand up early for Chablis, as a generalization of Marlborough's style of chardonnay with focal points on purity of fruit and pronounced minerality. It makes sense that Marlborough's ancient river gravels and greywacke soils will impart distinct minerality, particularly on the valley floor, as is the Renwick Vineyard, the source of Nautilus Chardonnay for thirty years. With its high sunshine hours and cool night time temperatures, purity and vibrancy of fruit flavours and naturally high acidities and freshness are the hallmark of Marlborough.
All that said, chardonnay is very malleable in the winery and the temptations of winemaker's interventions can put an indelible stamp on the wine. Clive Jones, winemaker at Nautilus Estate has made the all of the last twenty vintages of chardonnay and with his experience has evolved the Nautilus style of minimal intervention with whole bunch pressing direct to barrel to give a higher level of solids in the natural (wild yeast) ferments. It is a markedly restrained style with careful use of oak that benefits greatly with bottle age building in complexity yet retaining freshness (see tasting note of 2015 Nautilus Chardonnay below)."
What impresses me most with Nautilus Estate Chardonnay is the focus on authenticity; to consistently produce wine expressing its terroir from vintage to vintage from a specific vineyard site. As Clive Jones comments,"Looking back through a vertical tasting, there is a very consistent thread through our Chardonnays…. Nautilus Chardonnay has a true sense of place, driven by our 30-year heritage, at the spiritual home at our Chardonnay – our Nautilus Renwick Vineyard."
The 2018 Nautilus Estate Chardonnay should start appearing on many restaurant wine lists soon and is thoroughly drinkable now, however keep a lookout for aged releases. Better still buy a case or two for your cellar and enjoy it as it evolves of the next 5 years plus. https://www.nautilusestate.com/
Cheers!
The Wandering Palate
Nautilus Estate Chardonnay 2018
The nose opens with ripe peach and nectarine with subtle tropical hints of mango and persimmon, some youthful banana-like fermentation esters with almond nougat and a lace of manuka honey backgrounded by zesty lemon and distinct minerally river gravels. The palate is soft and creamy textured with lemon curd, lemon meringue pie, nuances of custard yet refreshingly tangy with nectarine and peach all nicely integrating with nutty oak and buttery malolactic fermentation notes. Overall a perfectly balanced and restrained medium-weight chardonnay that has lovely purity and freshness, pristine handling of oak, and a very minerally mountain-fresh river stone farewell with lingering stone fruits flavours and fresh ginger spiciness.
Nautilus Estate Chardonnay 2015
Alluring bouquet of poached peaches and cream, also sweet ripe mango and a honied beeswax richness with nuances of marzipan icing, nutty rich nougat and a distinct flinty mineral-earthiness. Rich oily palate with wonderful slippery creamy layers of lemon curd and poached stone fruits, sweet crystalized ginger and yet refreshingly steely flinty acidity and invigorating tangy citrus gives way to a buttery honeyed farewell and a long lingering mountain-stream minerally earthiness. A great example how just three years or so bottle age can give great rewards with secondary complexities, I would imagine this wine will continue developing nicely for another three years easily. And yes, I would put it right up there with the very best Chablis Premier Cru Fourchaume.
Available in all major wine markets and online Visit:  https://www.nautilusestate.com/