When Thai meets wine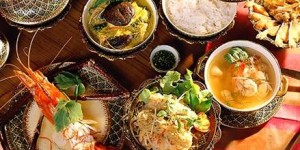 Cold beer is always good but there are several more sophisticated ways to partner this most popular of Asian cuisines, writes Curtis Marsh.
There is a great deal more complexity and flavor in Thai cooking than many other Asian cuisines and, contrary to perception, it can be paired successfully with wine.
I can fully relate to an ice-cold beer if you are eating at a stall in the sweltering heat of Bangkok. However, beer does not appease the chilli factor and, as the locals suggest, warm green tea is a better solution to extinguish the fire.