Australia's best kept secret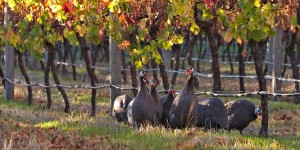 The subject of semillon came up the other day, fresh in my mind having just posted a piece on Mount Horrocks Semillon and notes on a vertical tasting from 2001 to 2010. We, that is Master of Wine Peter Scudamore-Smith and I, were reminiscing on our formative wine days in Australia and some of our mutual mentors with the conversation leading to the Hunter Valley and the legendary semillons from Lindemans, Maurice O'Shea—McWilliams and interestingly, a shared enthusiasm for the barrel-fermented Rothbury Estate Black Label Semillons that Len Evans championed, wines of extraordinary richness and complexity in the vein of opulent Montrachet.
We both agreed it's a curious thing that few vignerons pursued this style, in the Hunter Valley or any other Australian wine region for that matter, which prompted me to re-read an article I wrote a while back on the subject, "Australia's best kept secret" http://www.thewanderingpalate.com/?p=2126 and featuring the touchstone wine of this style in Margaret River, Western Australia – Arlewood
It's time for semillon to step out of the shadows and into the limelight for some much-deserved recognition.
Should you ask me what is the most unfashionable or under-rated white grape variety in terms of quality, in Australia or the world for that matter, my answer would be semillon.
While semillon is acknowledged as one of the noblest of all grape varieties, it has not gained this in a global sense or as a stand-alone variety, rather it is invariably blended with its time-honored partner sauvignon blanc.