Two Paddocks Pop-Up Cellar Door January 2016 – Felton Road Bannockburn Middle Earth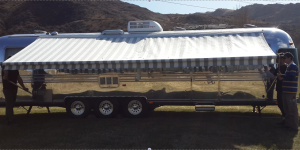 The Wandering Palate caught up with the Prop in Queenstown and enjoyed a sneak preview of the first Two Paddocks 'Proprietors Reserve' individual vineyard Fusilier Pinot Noir 2014, from the newly acquired Felton Road, Bannockburn vineyard… and as the festive season fog in the brain dissipates, the Fusilier 2014 is ingrained in my olfactories and I can still smell the lingering dark Indian spices and peppercorns on a hot wok…and that wonderful layered depth of black berry fruits and Christmas Cherry…and that alluring smokiness a melange of fire-hot schist rocks and gun flint (the smoking hot barrel of the Fusilier's rifle no doubt)…and Oh that lush and dangerously plush texture, the wine seemingly beckoning to be drunk at a sprint even though we know it's a long distance runner. And whilst we had a suspicion this Bannockburn pinot fruit would bring the house down, it seems to me the Fusilier is already taking a commanding position on the parade ground, a stiff arm salute and cold steel bayonet-fixed acidity to a sword drawn Major no less that will be a Brigadier given the passage of time.
You too can have a sneak preview of The Fusilier 2014 if you forward march to Central Otago and the Two Paddock's Pop-Up cellar door on Felton Road, Bannockburn… an utterly brilliant idea and the distinguished service medal goes to Jacqui Murphy, the dynamo GM at Two Paddocks who will be front and centre at the TPCD. See message and full orders from the Prop below.
Salute!
Gunner Marsh