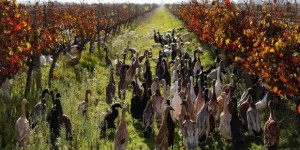 Now this is my kind of sustainable pest control, ducks!! Check out article on Dominion Post online http://www.stuff.co.nz/world/africa/80509549/south-african-vineyard-uses-indian-runner-ducks-control-pests-sustainably ...
read more >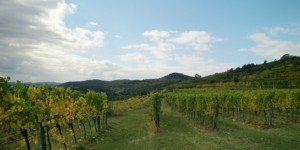 Day 18: 13/10/2011 - A beautiful day to pick Today was a great day. The weather was perfect and everything was calm. Ferments were well on their way. The winemaking team decided to lend a hand to the harvesting team. It was getting stuffy in the winery with all the CO2 gas being produced from the ferment and we need ...
read more >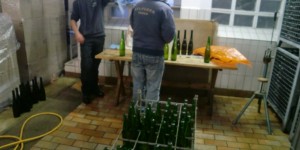 Day 17: 13/10/2011 - Another Cold Spell There wasn't much going on today due to the sudden return of the rainy weather. It was freezing cold. Temperature has dropped to seven degrees. In fact, weather was so bad, none of the pickers worked today so they were put on bottling duties. Over at our end, we decided to take some ...
read more >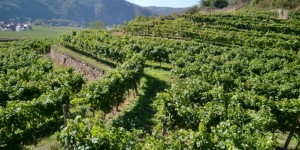 A day off from the vintage gives Shalom a chance to expore Krems area and the village of Dürnstein... although his palate still gets a good workout with visiting sommeliers from Hong Kong. Day 7 - 02/10/2011 A quiet Sunday for us. The crew decided to go for a walk to the town of Dürnstein. It was a lovely view ...
read more >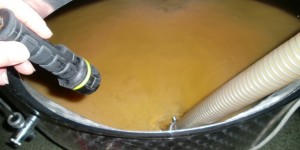 Shalom is in good form, surprisingly not showing signs of fatigue, yet, although it does look like they had a relatively slack day. No doubt some readers will be bewildered at the colour of white wine in tank, before it becomes what we know as wine... Also some good notes on the Salomon current range, both their Austrian and Australian ...
read more >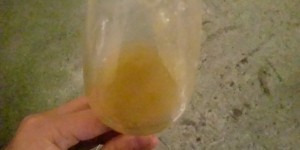 Day 5 30/10/2011 The Zweigelt juice tasted so juicy and the flavours were rimeniscent of raspberry. In Austria and Switzerland, I was told that Strüm or fermenting grape juice is very popular here in. The Zweigelt we had in the tank was probably the best grape juice I have tasted in my entire life. ...
read more >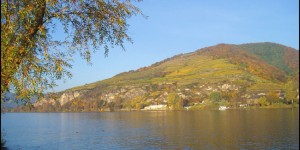 Our indefatigable and studious sommelier, Shalom, is deep amongst the vines and rolled up his sleeves to do vintage at Undhof Salomon, in Krems, Austria, under the tutelage of the legendary Dr Bertold Salomon. Shalom is a dedicated student of wine nearly completed his WSET exams and taking on a Wine MBA next year, and in my estimation, a future ...
read more >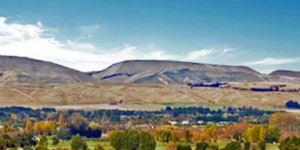 Situated just 5 kilometres east of Martinborough village, Escarpment's 24 hectares of distinctive alluvial gravel, terraced land stretches out along the banks of the Huangarua River. Overlooking the vineyard are the Aorangi Ranges, the very hills made famous by Kupe the great Polynesian voyager who discovered New Zealand, according to Maori legend. Kupe left his three canoes, Nga Waka, on ...
read more >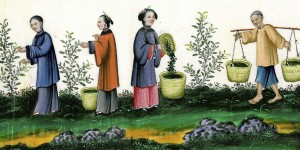 Universally desired, there is a burgeoning thirst for wine knowledge and enjoyment. There is also a growing appreciation for artisan wines and viticulture using sustainable practices, organic and biodynamic principals. What is Biodynamics? "In essence its traditional agriculture, it's how it was done before the chemical-age came along, and wine's been around a lot longer than the chemicals have."  Michael ...
read more >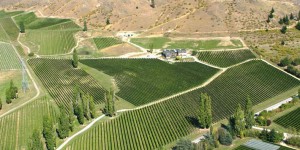 An Antipodean Grand Cru Yes I am being mischievous here exploiting the term Grand Cru, moreover a wink to Allen Meadows' title for his newly minted book 'The Pearl of the Côte – the Great Wines of Vosne-Romanée', however if there is an Antipodean equivalent to the famous Burgundy region of Vosne-Romanee and its Grand Cru, Felton Road most definitely ...
read more >