Wine Feng Shui – Biodynamics Wines
---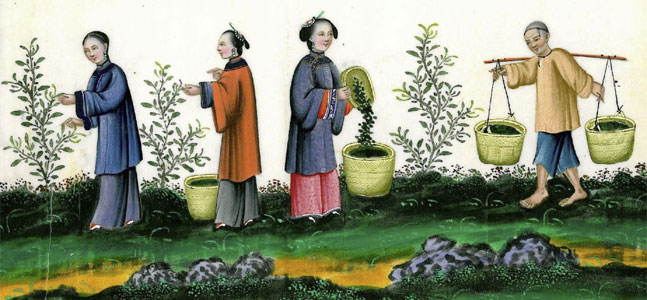 Universally desired, there is a burgeoning thirst for wine knowledge and enjoyment. There is also a growing appreciation for artisan wines and viticulture using sustainable practices, organic and biodynamic principals.
What is Biodynamics? "In essence its traditional agriculture, it's how it was done before the chemical-age came along, and wine's been around a lot longer than the chemicals have." Michael Seresin – Proprietor of Seresin Estate
Biodynamics takes organics to another level, comprising a metaphysical approach to achieve an ecological and sustainable farming system and to not use any harmful synthetic chemicals such as artificial fertilizers and pesticides, promoting a natural underground culture. Analogous with the Chinese lunar calendar, the biodynamic calendar is based the rhythms of the moon and the planet's tides – the distance of the moon from the earth and its horizon along with the sun's orientation with each constellation associated with one of the four (western) elements – earth, air, fire or water.
Much of biodynamic viticulture is based on theories posited by the Austrian philosopher Rudolf Steiner some 80 years ago. Steiner considered the world and everything in it as simultaneously spiritual and material in nature, an approach he termed "monism"; that there is a single element or molecule that determines or explains everything. Understanding the energies of these molecules with water being a central element is essential and clearly has its origins in ancient Feng Shui.
From the growing of the grapes and the wine making process to the finished wine in bottle, like all living organisms – including human biology and the way plants grow – wine is influenced by the rhythms and gravitational pull of the moon and the planet's tides. As any organic or Chinese gardener would know, this will determine if it is a fruit day, a flower day, a root day or a leaf day. Each of these elements affects a different part of the plant and just as a flower or fruit day is essential for fruit to ripen, the best days to drink wine are fruit or flower days. There is now a calendar to tell you fruit and flower days, and other auspicious times to enjoy your best wines and plan your important dinner parties.
Feng Shui in its most classical interpretation is ti li, literally meaning "land patterns" or in modern terms "geography". The emphasis of ancient Chinese Feng Shui was based on the study of the land itself and the patterns on it, both natural and man-made and intrinsically incorporates the same principles of terroir. Fundamentally, Feng Shui (Air and Water) is about managing ch'i, the invisible energy that flows through the earth and the air – "the dragon's breath". More succinctly, the Chinese believe managing this ch'i is about controlling luck or "luck engineering".
This synergy is an important facet in understanding that there are distinct vineyard sites and soil around the world, begetting truly distinguished wines that are expressive of their terroir – endowed with an encompassing spirit of place and indisputable authenticity that are reflective in the wine. Artisan winemakers are more focused on terroir and utilizing biodynamic principles to enhance the quality and regional character of wine. These wines have sheng ch'i – Good energy.
Join four leading practitioners and vignerons from different points of the planet: Ted Lemon (USA), Sergio Carlei (Australia), Nigel Greening (New Zealand) and Pascal Marchand (France) to taste and talk about biodynamic wines, with a little commentary on Wine Feng Shui by the Wandering Palate.
Confirmed Wines
Felton Road Bannockburn Chardonnay 2009 – Central Otago, New Zealand
Littorai Thieriot Vineyard Chardonnay 2009 – Extreme Sonoma Coast, California – USA
Carlei Estate Chardonnay 2006 – Yarra Valley, Victoria – Australia
Pascal Marchand Saint Roman 2008 – Burgundy – France
Pascal Marchand Vosne-Romanee 2008 – Burgundy – France
Carlei Estate Pinot Noir 2006 – Yarra Valley, Victoria – Australia
Littorai The Pivot Vineyard Pinot Noir 2008 – Extreme Sonoma Coast, California – USA
Felton Road Bannockburn Pinot Noir 2009 – Central Otago, New Zealand
SGD$50 per person – the most affordable Feng Shui consultation you will ever get – including wine!
4:000pm to 5:00pm, 9th April 2011 at St. Regis Hotel, Boardroom 4.
Click here to book your tickets online!

Official event website: www.burghoundinasia.com
Bookings through:
burghound@hermitagewine.com | Tel +65 6272 2013 / +65 6438 1120
---