Vintage of a Lifetime 2009 – Les Vins Georges Duboeuf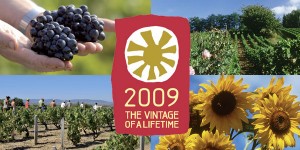 Any good wine reflects the weather, which is the work of nature, and it was especially beneficial in 2009, here in the Beaujolais region.
Things got off to a great start in May, which was lovely and warm with plenty of sunshine. The vines were nearly growing before our very eyes, and this soon led to them flowering. This told us that the harvest would be early (90 days after flowering). In late July, one winegrower said to me "My grandfather used to say that August is always just like May" and his grandfather was right this year.