Sommelier of the Year – Asia
---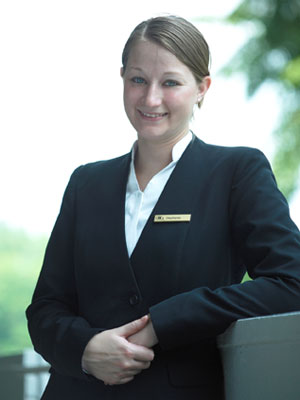 Stephanie Rigourd – Hilton Hotel, Singapore
I was first introduced to Stephanie Rigourd by Jean-Luc Fourrier, Vice President Restaurant Concepts for the Hilton in Asia Pacific, Middle East and Africa, who is based here in Singapore. A veteran of the hotel and hospitality industry with a good eye for talent Fourier impressed upon me that Stephanie had a great feel and aptitude for wine and would go a long way in the industry.
It was in fact the General Manager of the Singapore Hilton, Mr Alain Mahillon, who discovered Stephanie in France and brought her out to Singapore and under his guise and training she was groomed to become the Sommelier.
What is quite extraordinary in all this is Stephanie could not speak English at all, nor did she show know anything about Singapore, or even where it was on the map! In the first instance, one has to applaud Stephanie's sense of adventure and a certain amount of grit to take on such a challenge. At the same time, all praise to Mr Mahillon in having an equal amount of faith in Stephanie and clearly there is mutual trust in each other.
Maybe it's me getting old, but I am totally impressed with the level of knowledge and talent that Stephanie has, at 23 years old. She seems mature beyond her years and with the confidence and charisma of a seasoned sommelier. Although when I think of it, I was a sommelier (well, in New Zealand terms just a wine waiter) at 22, although in my case there was much more bravado involved than talent or wine knowledge.
Perhaps that is what impresses me most about Stephanie, her talents are genuine; she is a natural with wine, adapting quickly to a multi-country-regional wine program for the hotel and imparting her own stamp on it.
Stephanie recently served Fourier and I at dinner at the Hilton's new Italian restaurant on the top floor pool deck. It isn't easy serving your boss and a wine writer who thinks he was an accomplished sommelier but Stephanie rose to the challenge with confidence moreover stimulated and enlightened us with her wine choices, in particular a chardonnay from a lesser-known region just outside of Macon that was a most impressive wine. Just goes to show, you never stop learning and discovering with wine.
I also taste alongside Stephanie with a group of sommeliers for a Singapore magazine that I am the panel chair, to which I am convinced she has an excellent palate with a very sharp, pragmatic approach to tasting and articulates clearly and precisely. Her knowledge of different countries and wine regions is exceptionally broad, for a French sommelier, who too often suffer from nationalistic bias and sense that she has a truly 'wandering palate' and promotes good wines regardless of their origin.
With a lot of time ahead of her to continue building her knowledge and skills, Stephanie is clearly has a great future ahead of her in the industry.
In acknowledgment of Stephanie's achievement and to further her knowledge of the working winery and vineyard in the midst of vintage, four top New Zealand wine producers are generously sponsoring Stephanie on a 10 day work-experience trip. This will be quite a challenge in itself, and Stephanie will be expected to roll up the sleeves and work the vintage as part of the team. I know she will benefit enormously from these vignerons and the all-encompassing New Zealand experience.
Stephanie remarks, "I'm so happy. I have made my own wine in Burgundy, and now I'll help for the harvest on the opposite of the world!"
We will be able to follow Stephanie's vintage experience on the Wandering Palate website, with progressive updates from her and the vineyards involved.
The Wandering Palate would like to extend our appreciation to the vineyards participating and their generosity in donating their time and resource for this award moreover, their dedication and altruistic approach to cultivating sommeliers and the evolving wine market in Asia.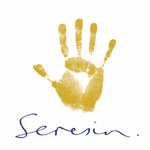 Seresin Estate – Marlborough www.seresin.co.nz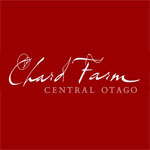 Chard Farm – Central Otago www.chardfarm.co.nz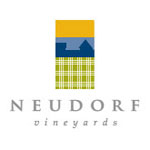 Neudorf Vineyards – Mouterre – Nelson www.neudorf.co.nz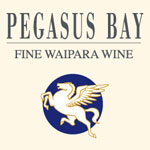 Pegasus Bay www.pegasusbay.com
---