Christmas at Kilcarnup Beach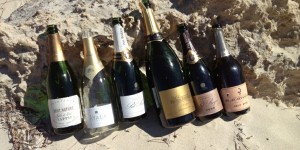 My good friend Terry Chellappah, a true Wandering Palate and contributor to our website, reports in from Kilcarnup Beach in Margaret River, Western Australia. He signals the weather is PERFECT as was the line-up of Champagne's and those funny, salty little black eggs that come in a tin.
Good to see that he is celebrating Christmas in style, and certainly in a unique place.