Whiteout in Vienna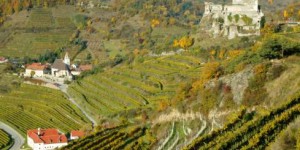 Curiosity gets the better of Curtis Marsh who lines up for a sauvignon blanc tasting, with surprising results.
How would you like to try no less than 50 sauvignon blanc's before lunch?
It was a daunting prospect, even for a hardened wine professional. Personally, I am not endeared to sauvignon blanc, although I do enjoy the occasional racy, flinty sancerre blanc from the Loire Valley. Putting aside the notion of a monotonous succession of nostril-twitching grassy, herbaceous bouquets and gum nagging acidity, the opportunity to taste so many examples of this variety from all over the world got the better of my curiosity.