The Wine for the Christmas Turkey
---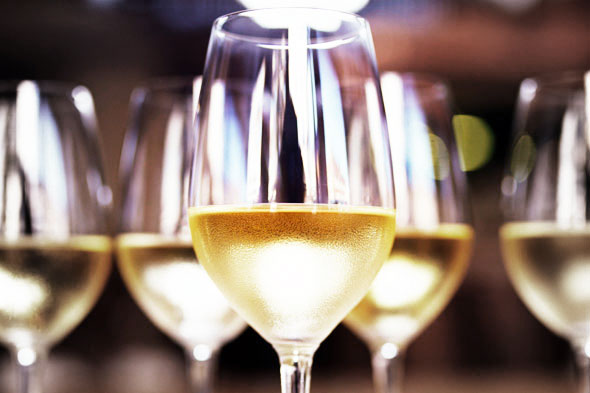 Conventional wisdom would point to chardonnay as a logical choice, ideally with some bottle age.
Roast turkey certainly calls for a white wine with texture and richness or even opulence, which is why this year, my perfect match is Seresin Pinot Gris 2008.
One of my personal favourites in Seresin portfolio their pinot gris is made in style that one associates with the Alsace region in France with a textural richness and complexity yet has very little oak influence.
It is a style that is yet to be fully appreciated by many consumers to which I largely put this down to the false perception that dry wines are perceived to be more sophisticated than rich (texturally, sweeter) wines. However despite its unctuousness Seresin Pinot Gris 2008 only has 4.8g/L residual sugar but balanced by impressive 7g/L of acidity and anyone who enjoys rich chardonnay will assimilate to this wine and style without much difficulty.
I often hear comments that such wines are difficult to match with foods, which I find rather curious as this style goes brilliantly with roasted poultry and obviously why I choose as "The Perfect Match" with Christmas roast turkey.
The pinot gris grapes for this wine are whole bunch-pressed and then lightly settled, undergoing a wild yeast fermentation at a slow rate by low temperatures to enhance the primary fruit characters. At around 100Brix the wine was transferred to older French barriques to finish fermentation and then to sit on yeast lees for six months giving added complexity.
My tasting note for Seresin Pinot Gris 2008

Exotic and enticing bouquet of nougat and pink grapefruit, ripe mango, guava and tropical tones, sweet sherbet of candied fruits, almond icing, and caramelized pears with a smoky pork fat background. Unctuous palate entry, creamy, oily-textured, peachy, syrup-like yet quickly tightening up with a surge of citrus and white pepper, fresh ginger spiciness, as the palate seemingly dries up with zingy acidity, yet it regains its seductive richness on the finish with a hint of palm sugar sweetness and lingering marmalade-like piquancy.
I would suggest this is the benchmark in pinot gris style for New Zealand with a fine balancing act between the residual sugar and acidity, but more importantly such an expressive and complex wine that I would happily drink on its own, or with runny soft cheeses and dried fruits and nuts.
Available from Huber's concise range at the Christmas-friendly price of S$59.
If you're having cheese before pudding, I highly recommend Vacherin Mont d"Or – a washed-rind cow"s milk cheese from the Jura Mountains, France, and only made in the winter months or perfectly timed for Xmas as it were. It is presented in a spruce-wood box that keeps the cheese from oozing all over the place. Indeed, you need to use a spoon to get it safely on to your toasted country bread. Make sure it is brought up to room temperature in advance, and the Seresin Pinot Gris will go very nicely with this as well.
If you are in the mood for a red at any stage of the lunch, an elegant, savoury pinot noir is best, picking upon the roasting flavours and gaminess. I am opting for a selection of individual vineyard wines from 2006 Calera range from legendary winemaker Josh Jensen whose San Benito County, California wines have attained cult-status. I am a new world pinot noir drinker yet these wines seem to more burgundian than a lot of burgundy I have seen!
Find out more on Seresin Estate – The Benchmark of Marlborough and representative New Zealand Vineyard.
Cheers and Merry Christmas!
Curtis Marsh – The Wandering Palate
---