One hell of a wine workout
---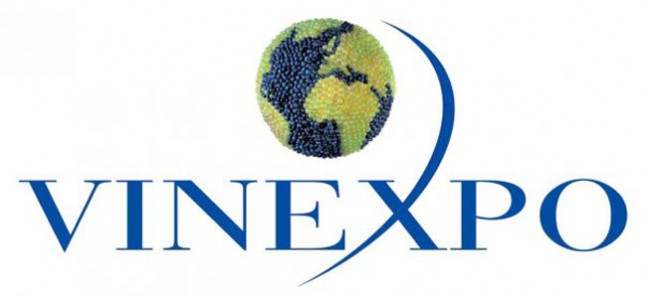 Taste testing the best 2003 Bordeaux at Vinexpo had its pain and its pleasures… Curtis Marsh confesses all.
I recently spent three grueling days tasting at the world's largest and most significant wine show, Vinexpo, with leading vintners from all over the globe massed at the Hong Kong Convention and Exhibition Centre. Vinexpo has been held bi- annually in Bordeaux since 1981, with overseas exhibitions in the Asia-Pacific region organized in alternate years.
Hong Kong staged the first in 1998 with Tokyo wrestling it away in 2000 and 2002. With the decision on where to hold Vinexpo largely in the hands of the exhibitors, Hong Kong was resoundingly requested for this year's event, signalling that it is destined to be the regional hub for wine. Hong Kong is, after all, Asia's metropolis and gateway to China with strategic shipping, logistics and embedded trading credentials.
Vinexpo is a trade-only show, attended by wine and hospitality professionals; yes, it's a dirty job, but somebody has to do it. If you feel left out, let me console you by saying that tasting at wine shows of this magnitude is hard work.
Evaluating more than 100 wines a day is mentally and physically exhausting, requiring the stamina to cope with palate fatigue, aching gums from searing acidity and teeth feeling like they have been rubbed with sandpaper from all the tannins.
Facing the daunting task of prioritizing an impressive international line-up of vintners from France, Italy, Spain, Germany, Romania, Argentina, Chile, China, California, South Africa, Australia and New Zealand, I decided to focus my attention on Bordeaux, the opportunity to assess so many Grands Cru Classe Bordeaux in a single location was hard to resist, and rare in this part of the world.
Furthermore, the featured vintage was 2003, which happens to be my daughter's birth year, with obvious implications to my cellar and wallet, and thus requiring an increased level of scrutiny; moreover illuminating my ability to select the right wines as they are broached in years to come.
I have to declare, Bordeaux is not my strength. Cabernet sauvignon and cabernet franc are absent from my list of my preferred varieties. I have a particular aversion to the weedy, vegetal, green tea characters when they are under-ripe, often accompanied by astringent tannins that are as inviting as a cup of cold black tea. But these characters are not to be confused with intriguing secondary aromas such as tobacco leaf, cigar-box, forest floor and earthy expressions of minerality found in top wines; or the complexities of wild mushrooms, truffle, cedar and antique timber scents that develop with extended cellaring, the tannins softening to an enveloping silky texture.
Bordeaux can be equally frustrating when trying to gauge maturity or optimum drinking, seemingly always in a stage of adolescence, and invariably whenever I indulge in an expensive bottle. Even more annoying is the ostentatious sommelier telling you: "Of course, such a great wine needs more time in the cellar, sir."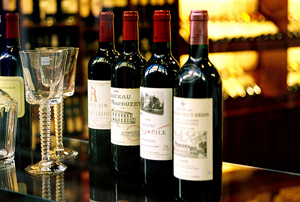 All that said, when you do experience great old Bordeaux that is drinking in its prime, particularly from larger format bottles with 30, perhaps even 50 years  and more  bottle age,  it  is  hard  to  match  the finesse  and  intricate flavors, with the wine taking on an archaeological semblance. Indeed, my hypocrite suit quickly comes out of the closet whenever invited to Bordeaux dinners featuring older vintages of celebrated chateaus, particularly if they are first growth.
Which brings me back to the featured 2003 vintage, which has enjoyed far in excess the normal level of rhetoric from the chateaus, wine trade and press. Now well settled in the bottle and subjected to closer analysis, it is not all that it is cracked up to be.
To quote Robert Parker "this vintage (2003) has produced some extraordinary wines, but it is also extremely irregular. The greatest consistency, uniformity, and successes occurred in the northern Medoc, especially St- Julien, Pauillac and St-Estephe, as well as in selected sectors of St-Emilion. It is a challenging year in Pomerol and inconsistent in Margaux, Graves and in the areas of St-Emilion adjacent to Pomerol."
The first morning's tasting was the "Expression of Merlot on the Bordeaux right bank," organized by the Le Cercle Rive Droite de Grands Vins de Bordeaux, a group of 130 estates originally started by a number of smaller Pomerol producers. It now encompasses several grand cru St-Emilion chateaus as well as a large contingent of properties from the lesser appellations such as Lalande de Pomerol, Montagne St-Emilion, Lussac St-Emilion, Fronsac, Canon Fronsac, Cotes de Castillon and Premieres Cotes de Bordeaux.
I approached this line-up with considerable enthusiasm, hoping to discover some bargains. And having had a recent conversation with David Yeo from the Aqua group on the merits of firmly structured Fronsac wines paired with northern Chinese cuisine that they serve at Hutong, I was hoping to report back with some revelations. I was also influenced by Robert Parker's comment that "Cooler regions – Fronsac and the Cotes de Castillon – were blessed with some remarkable wines that sell for a song."
Unfortunately, I was greatly disappointed in the overall quality. There was a predominance of lean, superficial wines with candy sweet fruit or green, astringent tannins that pointed toward a lack of physiological ripeness. These characteristics seem to be the peril of the vintage, with the extreme heat and drought conditions allowing the sugars to reach high levels but not the phenolic flavonoids or tannins, exacerbated by low acid levels.
There was, however, one standout wine in the tasting and a new discovery for me: Chateau Chauvin from St- Emilion. This property is located between the famous Chateau Cheval Blanc and the "cote de Rol," chauvin translating in old French as "barren earth." A search on merchants in Britain using www.wine-searcher.com came up with 2003 Chateau Chauvin available at 157 pounds for a case (HK$2,242 or HK$188 per bottle), an incredible bargain.
I will continue with more 2003 tastings, my top selections and a shopping list. Also, some tips on how best to buy Bordeaux in Hong Kong and in Britain and some guidance on 2005 en primeur.
---