---
(pronounced suh-mal-'yAy)
In Medieval Provençal times they were saumaliers, animal pack drivers who evolved during Middle French kingdom to become court officials charged with transportation of supplies. So what does a modern day Sommelier actually do? Well, Wikipedia outlines as such, "A sommelier or wine steward is a trained and knowledgeable wine professional, normally working in fine restaurants who specializes in all aspects of wine service as well as wine and food matching. The most important work of a sommelier is in the areas of wine procurement, wine storage, wine cellar rotation, and expert service to wine consumers."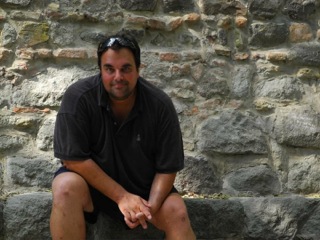 A reasonably accurate job description although perhaps a little parched as our new-age sommelier has evolved to a higher learning with a wine Jedi cognizance and a seventh sense that can psychoanalyse a diner, marry the person, the dish and the wine in seconds. They are now the gateway to wine discovery equipped with clairvoyance in food and wine trends, inspiring thirst around the world.
Feared by winemakers, loathed by wine distributors as the arbiters' of wine lists, the restaurant patron should embrace their knowledge, skills and talent as they are hopelessly and passionately obsessed with wine and will take you on journey of gastronomic enlightenment. And our new-age sommelier is no longer confined to fine dining and can be found in casual eateries, wine bars, gastro-pubs, winery restaurants, wine stores and you'll even bump into an air-sommelier at 30,000ft these days. Some have hung up their waiters-friend and metamorphosed to the wine trade as brand ambassadors, distributors or consultants, but once a sommelier, always a sommelier.
This column explores the gustatory and olfactory manifestations of sommeliers all over this planet. We take a cross section of the sommelier's stomach and intestines to reveal what and where they eat. And we dissect their taste buds and dopamine receptors as they relent to the Wandering Palate narcosynthesis and confess to their personal vinous pleasures and closely-held secrets – this is The Sommelier's Palate.
Martin Charlebois, Canada (Montréal)
Where do you currently practice your sommelier skills (restaurant, hotel, consulting etc)?
I am consulting for a Wine Importer in the province of Quebec, Sélection Caviste, the Import business in this province is very popular. The particularity of the provinces monopoly is difficult for both restaurant and importer but makes for a parallel offer instead of the Québec Monopoly corner shops. I am also consulting for wine list with restaurant like: Cocopazzo (Mont-Tremblant) with Owner and Sommelier Luigi Clementi, La Barrake with one of the top sommeliers from Québec Jean-Michel Cartier, Decca77, M sur Masson, Chez Carl, The Groupe Beaudet Golf courses and over 100 others! I also teach wine in college Montmorency. General classes for people that wants to learn about wine. from basic tasting to eventually specific regions or grapes variety.
Where have you dined recently (restaurant) that impressed you?
Piatti in Rosemère Québec. They have great staff and very knowledgeable. The food there is always amazing me. The typical Italian meals, the Pizza, the meat…. It is always a surprise and a new array of taste every time I go. The fact that the team there is a family is also Impressive…. Seriously in our modern world, would you work all day with your siblings, mom and dad? The sommelier there, Gianpiero Morgia, at the tender age of 30 he is a very great knowledgeable go to guy for any sommelier that want to get some pairing discovery!
Where have you dined (restaurant, wine bar) that you were mightily impressed with the wine list and service?
The Maison Baulud in Montréal, The sommelière there, Isabelle Bordeleau is no shorter than phenomenal, I have lots of respect for the team she build. The Maître D, Cyrille Duport is probably one of the best the world have right now. The wine list is precise, exhaustive and quite classic with a blend of fantastic discovery that Isabelle found out trough the Importers she works with… My go to wine was a great Italian from Impruneta, about 15km from Florence in the Hills of the Chianti. La Querce from Tenuta La Querce…. Fantastic adult grape juice! And the food is just sublime and inventive, with this typical French background. When you are in Montréal if you are into the absolute foodie thing….. well this is the real deal! But Montréal is the greatest city for foodies…. Inventive, creative, over the top for some…. any day, any time you will have fun here.
Where is the most memorable restaurant meal you have had?
It was near Barolo in the heart of the vines of my favorite grapes Nebbiolo, at Poggio Antico. The evening finished late. With clients of mine from Montreal, we spent about a week touring some of the suppliers I work with. We were in a typical Italian night with Franco Massolino from Massolino Winery (look it out you might be missing the best Vigna rionda, Parafada and Margheria that money can buy!
The food was just the best food ever taken in my mouth. The Carne Cruda was to kill for…I do not like using to die for…. but surely would kill for another small bite! The risotto al Funghi con frommagio was stellar, the freshness of the beef just was sublime, every bite was so savoury…
The wines, well it is Massolino's wine here nothing can go wrong! Perhaps it went wrong…it was not enough! We started with Massolino's fantastic Langhe Chardonnay, Rich, flavourful, dense, with acidity to come and balance the use of wood elegantly. Then a few Dolcetto for the heck of it, I just love the way he makes his Dolcetto d'Alba, Fantastic starter. Then (insert drum roll here) 4 Vintages of Barolo Vigna Rionda… If heaven exist I was there, some of the most complex Barolo I had. Intriguing depth of liquorice, fruits, acidity still living Powerful yet elegant and delicate, just like the man that makes it. One of the best restaurant…No the best evening of my entire life in a restaurant.
Do you have a favourite regular restaurant?
Yes, M sur Masson in Montreal, Bistro food like no other, Beef Tartar like no other, always surprising twists of classics. The Poutine « façon M » is exquisite for the palate, less for the waist…Sauce made with the confit de canard, fries, cheeses, caramelized onions, and bits of meat! All there is good and every day a menu is called at your table…you could eat there every single day of your life.
Do you cook at home and is there a dish you have perfected?
I cook, and most of the time is good. My specialty is Indian Food, I think I make a fairly wide and variations of Dahl!
Do you have a favourite wine bar?
Yes, the one I have at home!
Do you have a favourite wine merchant?
No, in a Province with a Monopoly there is not much choices, unless I go to my competition! And I do…I love the wines of some agencies in Montréal. Vin etcetera, La QV, Agence PF, Blanc ou Rouge from a friend of mine, great sommelier Guy Bourbonniere…. Importer yes, but no merchant except maybe one in Boston.
What wine are you drinking at the moment?
Whites: Petite Arvine from Ottin, Viognier from Château Camplazens  dense but not heavy like so many Languedoc Viognier, Whites from Custoza (Venetia), Richart from Podere Poggio Scalette From Greve in Chianti.
Reds: 2004 Cahors Cuvée X from Château Famaey (Luke and Maarten Luyckx), 2004 Rosso delle Miniere, From Sorbaiano, 2007 Morone Vino Nobile di Montepulciano, Clossom Chase Pinot Noir 'the Churchside', Alessandro Fiore and Lisa Zoppi Chianti, Fiore Nero. Chianti Classico and Il Carbonaione and Capogatto from Poggio Scalette (Jurij and Vittorio Fiore) and my go to Bordeaux is one from Jérome Caillé in Castillon Château Robin any year is fantastic!
Rosé: Tenuta La Cà Bardolino Chiaretto
Is there a wine that totally moved you – like no other wine – a revelation and motivation for you to pursue you wine obsession?
Yes, 1992 Il Carbonaione, the start of Poggio Scalette. I had felt like I could die after it entered my body. A symphony, no a requiem of fruit, cigar box, tobacco, humus, blended so well. I felt transported, I could felt some angel singing…. It was at the house of Alessandro Fiore in 2012, We had a dinner and we tasted 10 different vintage of this wine from the family estate collection.
What's your latest wine discovery – new region, variety or style?
Seriously, I could taste anything! But I love it when I come upon something I do not know or just know trough study. I love Bianchello del Metauro, This Italian wine made me dream of the Adriatic see, herbaceous and full of fruits! I have to thank Carmen Soloni from Padova to make me discover that.
Picolit is also a great discovery for me, just fantastic and I will start Importing it to Quebec Shortly from Coos, Thanks again Carmen.
Wines from Caferro di Ferasin also moved me a lot, The Noir and the Blanc, coming from the Vo region is quite impressive, nestled in the volcanic Soils of the region, a stone throw away from the ancient volcano of Vo en Vo small community near Padova and Verona.
Tell us what is your ultimate wine bargain discovery in terms of price/quality rapport? (i.e. does not have to be cheap but over-delivers in quality for the price)
The greatest wine for me is Piantonaia from Podere Poggio Scalette, very pricy, unavailable anywhere and magnificent expression on the Merlot grape in the Chianti classico region of Greve. Who else then the Master of sangiovese, Vittorio Fiore, to craft such a wine from the Tuscan hills with his son Jurij!
Tell us about an inspirational wine and food pairing that has you have experienced recently. 
I am more of drink whatever pleases you, food pairing is very interesting but sometimes we make too much of it in my opinion. One of my favorite go to pairing to impress is a great Barolo with a ganache base chocolate dessert…The intensity of the dark chocolate playing with the intense black liquorice is just fantastic for the palate.
What is the most enthralling wine region you have been to in terms of dramatic scenery, inspiring vineyards and good eating?
I just fell in love with the whole of the Sardinian island, The scenery, the people, the history, the wines…. all so beautiful and so pure. The wines were very pure, the whites were so particular and the best olive oils ever tasted!
Select a six pack of wines that you think are absolutely outstanding and inspirational, and that will set people on a journey of vinous discovery and enlightenment.
1 – Richiari, Chardonnay, Podere poggio Scalette
2 – Les Aigrots, Beaune Premier Cru, Albert Morot (White)
3 – Graceful, B, Bardolino Chiaretto, Tenuta La ca
4 – Elegant and still Powerful, Riserva 96, Barbaresco, Giuseppe Cortese
5 – Rare and intriguing, Vernero (vermentino Nero), Colli Apuani, Pier Paolo Lorieri
6 – The fantastic, rare, best wine – Piantonaia, Alta valle della Greve, Podere Poggio Scalette
---