Felton Road Wine Dinner at The Conrad Koh Samui, Thailand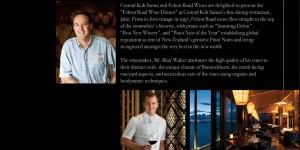 Felton Road winemaker, Blair Walters, will be hosting a wine dinner at Jahn restaurant, The Conrad Koh Samui' exquisite Thai restaurant with the Wandering Palate, director of the resorts wine program, also present. Read More >
Schubert Wine Dinner at Conrad Koh Samui, Thailand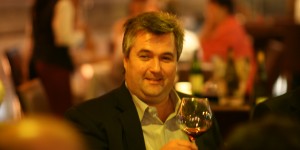 The intrepid Kai Schubert of Schubert winery, Martinborough, New Zealand is parachuting into the Conrad Koh Samui on March 24th and will be hosting an intimate wine dinner at the resorts fabulous modern Thai cuisine restaurant, Jahn. Read More >
Conrad Koh Samui Sets New Benchmark for Wine Appreciation among Thailand's 5-star Resorts with Bespoke Wine Programme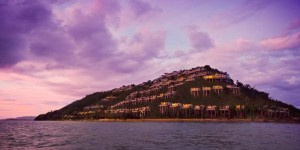 Conrad Koh Samui Sets New Benchmark for Wine Appreciation among Thailand's 5-star Resorts with Bespoke Wine Programme
Top wine consultant successfully pairs world class wines with Thai cuisine at Koh Samui's hottest new dining destination Read More >
Wandering in Koh Samui Thailand – And Perfectly Dry!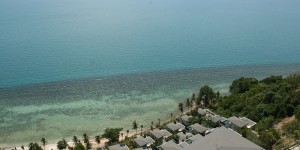 The hottest (fashionably), driest and sunny holiday spot in the world this summer – the Conrad Koh Samui.
The Wandering Palate is wandering again, this time in Thailand, or more specifically, back in Koh Samui for the Conrad Koh Samui Grand Opening. Read More >
Coriander Oil (Koh Samui, Thailand)
My only English newspaper connection with the outside world last week, on the island of Koh Samui, Thailand, was the International Herald-Tribune, which I have to say is an excellent publication, and one I read regularly whenever wandering…
What caught my attention was this piece on coriander oil, which is not only fascinating but triggered my admiration for what I feel is Singapore's best restaurant, Coriander Leaf,  www.corianderleaf.com to which I will be writing about soon.