Grand Vin Wine Pairing Dinner at Coriander Leaf, Singapore 25th July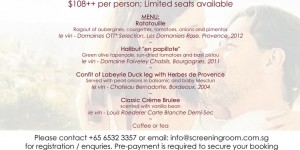 Byzantine Christmas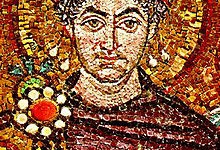 Coriander Leaf have just revamped their wine list and also have an updated set menu with wine pairings. How do I know this? Well, I am the wine list designer so straight from the horse's mouth, this is a wonderful menu with some excellent, diverse wines by the glass – if I say so myself.
Also, you might also want to consider doing one of Samia Ahad's cooking classes as a way to get together with friends before Christmas and, especially her Byzantine Christmas class which is unique and very special…  
"The Byzantine Empire spanned a vast region on both sides of the Mediterranean and included areas that are now part of Egypt, Greece, Israel, Italy, Lebanon, Libya and Turkey. Naturally, the cuisine of the empire reflected a dazzling range of foods and cooking techniques, all underwritten by the Mediterranean emphasis on freshness and lightness and the judicious use of spices and flavouring. Make this holiday season a Byzantine Christmas by recreating our reinterpretation of a celebratory meal from the era. Our soup takes a tomato base from the new age back into the use of chickpeas that was so prevalent in the Fertile Crescent. Our Isreali Tzimmus reminds us of the rich use of honey in ancient Mediterranean dishes. Our turkey will intoxicate you with its rich green herbs…"
It is only held twice a year, on the 8th and 22nd December, so get in quick http://www.corianderleaf.com/courseschedule.html
Valli Wine Dinner at Coriander Leaf with Legendary Winemaker Grant Taylor, hosted by Artisan Cellars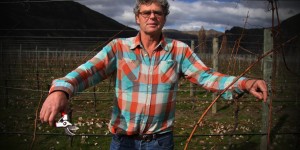 Coriander Oil (Koh Samui, Thailand)
My only English newspaper connection with the outside world last week, on the island of Koh Samui, Thailand, was the International Herald-Tribune, which I have to say is an excellent publication, and one I read regularly whenever wandering…
What caught my attention was this piece on coriander oil, which is not only fascinating but triggered my admiration for what I feel is Singapore's best restaurant, Coriander Leaf,  www.corianderleaf.com to which I will be writing about soon.