Must Have Wines of the Lunar Drinking Year 2009
---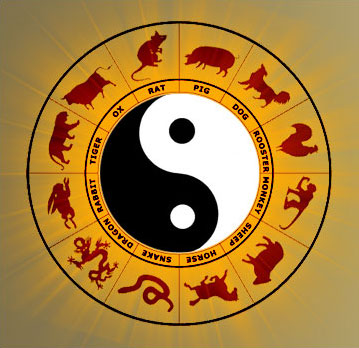 These wines are the standouts of the 2009 lunar drinking year.
Why the lunar year?
Notwithstanding I reside in Asia, the nucleus of my ideologies revolve around a back to nature approach with wine, food and the environment – sustainable, organic and biodynamic principles that have evolved through Pagan farming to Chinese gardeners over the eons yet pivotal today. So not only do I care about the planet, I have gone lunar!
This digest is the distillation of all the wines The Wandering Palate has assessed at trade tastings around the world, some of them mammoth annual events, others more intimate tastings, retrospective vertical line-ups, professional workshops, new release luncheons and dinners.
Throw in the occasional wine judging appearance, regional wine celebrations or symposiums and assiduous assessing at the resident tasting bench as well as countless home dinners and frequenting of restaurants. Most importantly, the continuous vineyard visits, unquestionably the most enlightening, grassroots way of interpreting wine and its regional and cultural nexus.
Whilst these extraordinary wines are benchmarks of genuine artisan vignerons and highly expressive of terroir or 'sense of place' encompassing the unique qualities of their region and micro-climate, there is also an underlying message in adjudging beyond the merits of the individual wine – it is a proclamation of the winery and dedication to environmentally sustainable viticulture and perhaps most importantly, outstanding price/quality rapport.
Ultimately, the goal is to promote underappreciated wines or wine styles and to inspire further discovery and adventurism in your wine consumption.
A point of difference, this is a retrospective account, thus not conjecture or tarred by commercialism in trying to promote what is about to be released. That said many of these wines are quite likely to be current releases in Asia or available on the secondary market worldwide, if you look hard enough. More importantly, it is the winery itself that you should be directing your curiosity sampling the current vintage, or an older one for that matter.
This is an unashamedly subjective selection but motivated by objective goals and by no means intended to be definitive; besides, the more you know about wine, the more realize how little you know about wine!
All the wines that have made it this far have been tried over a meal, as you would normally enjoy them moreover, their intended purpose. There are no scores, a flawed and soulless methodology that I detest. At the end of the day, the most significant wine critic in the world is you, for my part is only to stimulate a thirst for real wine.
Tasting notes and extended articles on each wine/winery/region will be posted over the coming month, click on each heading accordingly.
---
Best Wine of the Year
Two Paddocks Pinot Noir 2006 – Central Otago, New Zealand
www.twopaddocks.com
Best Red Wine of the Year
Conti Costanti Rosso di Montalcino 2005 – Tuscany, Italy
www.costanti.it
Best Rose of the Year
Riecine Rose 2008 – Lamole-Chianti, Tuscany, Italy
www.riecine.it
Best White Wine of the Year
Neudorf Moutere Chardonnay 2007 – Nelson, New Zealand
www.neudorf.co.nz
Best Sparkling Wine of the Year
Benoit Lahaye Rose de Maceration NV (2007) – Bouzy, Champagne, France
www.champagneguide.net
Best Sweet Wine of the Year
De Bortoli Noble One 2007 – Riverina, Australia
www.debortoli.com.au
Best Fortified Wine of the Year
WJ Grahams – Douro, Portugal – 1977 – 1985 – 1994 – 2003 – 2007
www.symington.com
Vigneron of the Year
Blair Walter – Felton Road, Central Otago, New Zealand
www.feltonroad.com
Biodynamic Property of the Year
Cullen Wines – Margaret River, Western Australia
www.cullenwines.com.au
Best Vineyard Accommodation
Chateau La Lagune – Bordeaux
www.chateau-lalagune.com
Most Underappreciated Wine Region
Mornington Peninsula – Victoria, Australia
www.mpva.com.au
Best Wine of the Year from the Cellar
Fontodi Flaccianello IGT 2001 – Chianti, Tuscany, Italy
www.fontodi.com
Best Discovery of the Year
Azienda Agricola Forteto della Luja – Loazzolo, Piedmont, Italy
www.fortetodellaluja.it
Best New Winery of the Year
Peccavi – Margaret River, Western Australia
www.peccavi-wines.com
Pinot Noir Fix of the Year – most affordable with requisite pinosity
Rabbit Ranch Pinot Noir 2008 (made by Chard Farm) – Central Otago, New Zealand
www.chardfarm.co.nz
Most Consistent Best Value Wine
Magpie Estate Call Bag Mourvedre Grenache 2006 – Barossa Valley, South Australia
www.rolfbinder.com
New Zealand – Red Wine of the Year
Trio of 2007 Hawkes Bay Syrah Stonecroft – Te Mata Estate Bullnose – Trinity Hills Hawkes Bay
www.stonecroft.co.nz
www.temata.co.nz
www.trinityhill.com
New Zealand – White Wine of the Year
Ostler Audrey Pinot Gris 2008 – Waitaki, North Otago
www.ostlerwine.co.nz
Australia – White Wine of the Year
Cullen Kevin John Chardonnay 2007 – Margaret River, Western Australia
www.cullenwines.com.au
Australia – Red Wine of the Year
Yabby Lake Pinot Noir 2006 – Mornington Peninsula, Victoria
www.yabbylake.com
South Africa – Wine of the Year
Eban Sadie Family Palladius 2007 – Swaartland, South Africa
www.thesadiefamily.com
USA – Red Wine of the Year
Calera Central Coast Pinot Noir 2007 & 1997 Calera Reed Vinyard – Mt Harlan Pinot Noir – Central Coast, California
www.calerawine.com
USA – White Wine of the Year
Littorai "Charles Heintz Chardonnay 2007 – Sonoma Coast, California
www.littorai.com
Best Bordeaux of the Year
Château Malartic-Lagravière 2005 – Pessac-Leognan
www.malartic-lagraviere.com
France – White Wine of the Year
Alex Gambal St. Aubin 1er Cru Les Murgers des Dents Chien 2007 – Burgundy, France
www.alexgambal.com
France – Red Wine of the Year
Domaine Pierre Clavel La Copa Santa 2005 – Coteaux du Languedoc
www.vins-clavel.fr
Austria – Wine of the Year
Jurtschitsch Gruner Veltliner Kaferberg 2007 – Kremstal, Austria
www.jurtschitsch.com
Germany – Wine of the Year
Georg Breuer Schlossberg Riesling Grand Cru 2007 – Rheingau
www.georg-breuer.com
Italy – Wine of the Year
Felsina Berradenga Chianti Rancia 2005 – Tuscany
www.felsina.it
Spanish – Wine of the Year
Dits del Terra Priorat 2004
www.thesadiefamily.com
Wine Accessory of the Year
Winesave – user-friendly canister of 100% Argon that keeps wine perfectly for months
www.winesave.com
Wine Bar of the Year
Gerald's Bar – Melbourne
www.twopaddocks.com
Wine List of the Year
Frangipani – Kuala Lumpur, Malaysia
www.frangipani.com.my
Sommelier of the Year – Asia
Zachary Tay Jun Yang – Fifty Three, Singapore
www.fiftythree.com.sg
Asia region – Wine Merchant of the Year
Artisan Cellars – Singapore
www.artisan-cellars.com
Asia region – Specialist Importer of the Year
Magma – German Specialist
www.magmatc.com
Asia region – Most Dynamic Wine Marketer of the Year
Michael Thurner – Austrian Fine Brands
www.austriasfinebrands.com
Best – Most Dynamic Wine Educator in Asia Region
Lim Hwee Peng – WineCraft Marketing
www.winecraftmktg.com
Favourite Wine Website of the Year
Max Allen – Red White and Green – Biodynamic wines
www.redwhiteandgreen.com.au
Most Trusted Authority on Wine of the Year
Allen Meadows – Burghound
www.burghound.com
Best Wine Storage in Asia
Crown Cellars – Hong Kong
www.crownwinecellars.com
Best Service for Wine Air-Freight in Asia Region
DHL
www.dhl.com
---