Stephanie Toole, Mount Horrocks
---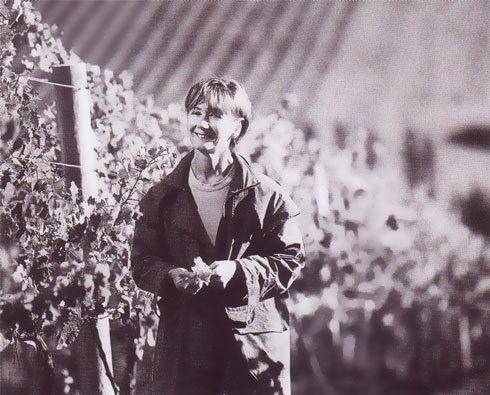 A remarkable evolution has created one of the most modern and stylish producers in the Clare Valley.
Stephanie Toole's commitment is apparent in everything she does: in winemaking she is uncompromising and intuitive, in business she is dedicated and conscientious. In the 14 years since buying Mount Horrocks, Toole has cultivated improvement after improvement. Where there was once just a label, there is a now a winery, cellar door and, more recently, her own vineyards. Over time, her resolution has provided Mount Horrocks with a reputation as one of the most modern and stylish producers in the Clare Valley.
Toole's love of wine was awakened during her travels in Europe. New Zealand-born, she returned south to live in Perth for several years where she began working in the wine retail trade , then in sales and marketing for prominent West Australian estates. She also ran a successful wine wholesale business. It was during this time that she accumulated valuable industry experience and knowledge that would be useful in the future.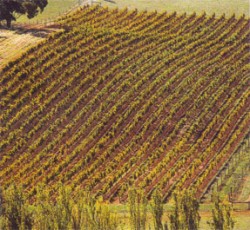 It was Toole's relationship with Jeffrey Grosset that triggered her move to South Australia. She recalls with amusement her first vintage at Grosset, pregnant with their first child. That was 1993, and later that year the Ackland brothers asked if the couple might be interested in buying
Mount Horrocks (where Grosset was the winemaker). Toole saw this as an opportunity and took on the challenge, buying the Mount Horrocks label and inventory but not the vineyards. Overnight, she was a proprietor and winemaker and wasted no time reinventing Mount Horrocks with the aim of making it her own. She assessed the labels and wine styles and began reworking them to her specifications. In her mind, the path was clear.
"Painstaking attention to detail in the vineyard and winery, a focus on single-vineyard wines and an ability to reinvent traditional Clare styles has enabled Stephanie Toole to revitalise the Mount Horrocks label. The Cordon Cut is one of Australia's best dessert wines, and her riesling now sits alongside the Clare's finest." – PETER FORRESTAL
But it is never that easy. While her priority may have been quality and consistency, Toole struggled to find a reliable supply of good grapes. Moreover, she and Grosset had a young family and two demanding businesses between them. They were difficult times. Eventually, though, Toole secured a longterm contract with a respected Watervale grower, and things began to even out. Over the course of successive vintages, Toole continued to develop her winemaking skills and finetune the wine styles. But despite growing success and stability, she knew the only way to achieve the refinement she sought was to control her own grape supply. She is now on the verge of achieving this goal, having gradually acquired 11 hectares of vines over the past decade, enough to meet her requirements.
The wines in Toole's portfolio offer more insight. The semillon, made from free-run juice and partially barrel-fermented in new oak, is faintly smoky, almost flinty, with elderflower aromas and an explosive lemondrop intensity in the mouth. The chardonnay is harmonious, woven with citrus blossom and subtle spice across a tangy, elongated palate.
The cabernet sauvignon (with 10 per cent meriot) has supple flesh, violet perfume and blackcur rant fruit with fine tannins and a welcome cedary, savoury edge. These wines are linked by their consistency; all models, yet individuals.

Undoubtedly, it is Toole's shiraz that shows the most marked improvement. A distinctive, foot-trodden Clare Valley style, it is partially made from whole bunches and beautifully fruited – a curvaceo us wine of pure aromatics and presence. Her Watervale riesling is also exemplary, walking the line between fruit and minerals to a bone-dry finish. And, to crown her achievements, she makes one of Australia's few great sweet wines, the Cordon Cut. This marvellous wine manages to achieve complexity without botrytis; a clean, vibrant riesling threaded with fine acid, florals and spun sugar.
As of this year, all Mount Horrocks wines will be 100 per cent estate grown. In a relatively short time, Toole's aspira tions have been fulfilled, apparent in the detail and eloquence of the individual wines, proving she is a winemaker of impressive versatility and talent.
VITAL STATISTICS
Region: Clare Valley
Years in the industry: 14
Annual crush: 70 tonnes
Standout wines: Mount Horrocks Watervale Riesling; Cordon Cut Riesling
SOPHIE OTTON – AUSTRALIAN GOURMET TRAVELLER WINE MAGAZINE. ALL RIGHTS RESERVED.
---