The Pinot Noir Prodigy from Down-Under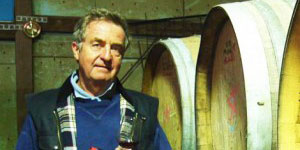 Phillip Jones from Bass Phillip – New World Pinot Noir like you have never seen before!
Proprietor and winemaker of Bass Phillip, Phillip Jones is an enigma to some and a genius to others. He knows more about Burgundy than any Burgundian winemaker I know, yet refutes any suggestion that his wine might be "Burgundian in style", and yet wine enthusiasts regard his wine with the same reverence as a 'top Domaine'.