On the New Zealand Wine and Culinary Route – First Stop: Auckland, Part 1
---
First Published on robertparker.com Wine Journal Aug 16 2016
For most of the world, New Zealand is very remote and evokes iconographic thoughts of pristine shores and some of the most breathtaking landscapes on earth. Needless to say, tourism is booming, but if you can, set aside the boundless spectacular countryside, the vast mountain ranges and glaciers, the wilderness of unspoiled temperate and sub-tropical native forests, the ruggedly beautiful coastlines and impossibly stunning beaches. Many are discovering the best kept secret of New Zealand and that's the wealth of enjoyment in wine and culinary tourism.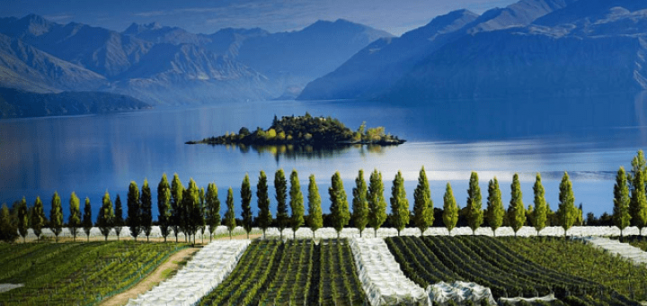 They say the best way to get to know a country is to eat food with the locals. Putting that in relative perspective, you won't find Michelin-garnered restaurants or pilgrimages and temples of gastronomy or alters to extravagant wines in New Zealand. But you will find exceptional, wholesome and fresh produce, honest wines that over-deliver in price-quality rapport and an abundance of genuine, down-to-earth hospitality—often in far-flung locations with a spectacular backdrop, yet immersed in simplicity, which is the essence of the 100% Pure New Zealand lifestyle.
Diversity is the key. A remarkably unique diurnal at every level, in as much as the intrepid, adventure-seeking explorer can be trekking in the mountains, and yet within a few hours be lying on a golden-sand beach; so too can the pleasure-seeker be ensconced in some of the most exclusive and luxurious lodges in extraordinarily secluded locations, and yet never be too far from cosmopolitan sanctuary and cafe society. As the eponymous vigneron, Nigel Greening at Felton Road winery in Central Otago puts it, "The mean travel distance in New Zealand to a good cafe latte is very strategic."
Getting around New Zealand can be equally dynamic, if not exhilarating, and comes in many shapes and forms at every level—both altitude and attitude. Some like to get around by helicopter, others prefer getting off-road on a mountain bike, or both. Many like to walk or trek and have done the length, breadth and peaks of the country, conquering the nine great walks.
Others see much more merit in the scenic window of a motorhome and fly-drive is orthodox, if not logical with Air New Zealand's extensive domestic network and 22 destinations; or there's always the Gandalf option and the Middle Earth great eagles of Manwë. You can also go by rail, taking you through an extraordinary range of scenery, and that doesn't necessarily always involve a train. The New Zealand Rail Trail experience is awesome, as is the Alp2Ocean cycle trail, 301 kilometers from the Southern Alps to the Pacific Ocean!
You can hitchhike, as backpackers and surfies do, and the buses work fine. Or maybe you're more at home on the sea; with 15,000 kilometers of stunning coastline, sheltered sounds and island-dotted harbors, a sailing holiday is the ultimate New Zealand adventure. Experienced yachties can charter a vessel, or you can opt for a skipper and crew for sailing tours with everything from fully-fledged, ocean-going, maxi yachts and boats that rage in character and speed from restored, historic, square-riggers to the highest technology of New Zealand's Americas Cup winners.
Whatever your mode or pace, always remember that basic and luxury go hand-in-hand here; sophisticated and unsophisticated coexist with a wonderful symbiotic relationship between the juxtaposition of raw nature and wilderness with the hedonist sybaritic.
Apart from Australia trans-Tasman routes, most international visitors will fly into Auckland, but please, don't just head straight to Queenstown—even if it is the world's ultimate adventure capital. There's no hurry. Stay a few days or even a week, as there's a plenty to do in the "city of sails" (there are 135,000 yachts and launches registered in Auckland with about one in three households owning a boat!); explore its environs, the Hauraki Gulf, Coromandel Peninsula, Bay of Islands and far north.
First stop and strategic priority, one of New Zealand's best winery restaurants is a five-minute drive from Auckland airport. As you navigate through the Mangere industrial area, you could easily think you are lost—until you drive through the gates at 18 Montgomerie Road and the oasis of Villa Maria headquarters. The cellar door complex unfolds, the home of Sir George Fistonich, the indefatigable pioneering legend and doyen of the New Zealand wine industry— "From a one-man band to a global brand in just 50 years."
The vineyard cafe has a perfectly framed view overlooking the Ihumatao Vineyard and a thoroughly idyllic, if not therapeutic disposition to while away the afternoon. While "cafe" serves to underline the informality open daily from 9 a.m., lunch is served from 11:30 a.m. to 3:30 p.m., with a menu that brilliantly showcases the excellent local produce. Moreover, make sure you take advantage of the extensive wine list. Indeed, there is no better place to try Villa Maria and Vidal single vineyard and reserve wines, limited releases of cellared wines and experimental cuvees and varietals, many available by the glass. Make sure you try the Albariño— invigorating! It's a popular place, so it's vital you book in advance.
Still in Mangere and only a 10-minute drive from Villa Maria, it is well worth taking in the Mangere Arts Centre – Ngā Tohu o Uenuku. Indeed, this is a real hidden gem and a "must-do" if you want to explore and embrace local arts, crafts and cultural activities, particularly Māori and Pacifica visual/performing arts. The galleries are well-known for their cutting-edge visual exhibitions of regional and national importance, while the theatre is a multi-purpose space used for a wide range of performances and events. You can find out more about live performances and exhibitions on their Facebook page; the Our Auckland website is also an excellent resource for events.
For travel resources, including information on lodging, helicopter rides, mountain biking, hiking, sailing and getting around with public transportation in New Zealand, visit the 100% New Pure New Zealand website.
---