Brad Pitt – Actor Series at the Screening Room – March 28th & 29th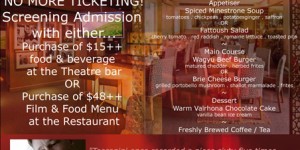 Great film and food at the Screening Room (Singapore) over the Easter weekend Read More >
Bastards of Pinot Noir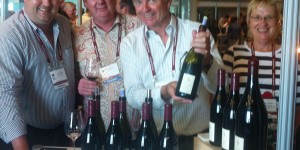 Inspired by one of the 'take home' messages from the New Zealand Pinot Noir Celebration 2013, so eloquently articulated by Sam Neill, I have been doodling away on the "Bastards of Pinot Noir".
It's meant to be a song although reads more like a poem but I'm thinking if someone can come up with a musical score, along the lines of Led Zeppelin 'Stairway to Heaven" or Johnny Lee Hooker Mr Lucky with some long guitar riffs, it might sound… well…more like a song.
What do think?
Meet Kaz, the New Zealand Falcon: Felton Road's new bird deterrent system for the 2013 vintage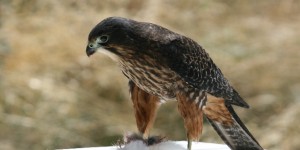 With picking for the 2013 vintage in Central Otago underway, the most alluring prospect for any pest bird such as Starlings, Sparrows and Indian Blackbirds is a nice ripe, juicy-sweet grape. These nuisance birds peck holes in grapes to drink the juice which exposes the grapes to fungal infection and subsequently the whole bunch is damaged. Read More >
The Appeal of Pinot with Ruth Pretty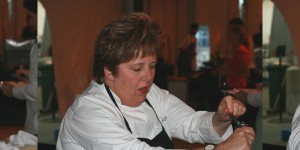 What do Marmite, Vegemite, tuna, mushrooms, prosciutto, chicken stock, Parmesan and fermented black beans all have in common? They all contain the fifth taste sensation umami. It is a meaty, savoury taste less obvious than sweetness, saltiness, sourness and bitterness but I believe more delicious than the other four taste sensations. Umami rich dishes are perfect partners for pinot noir and in fact many New Zealand pinot noirs have an umami character. Read More >
The Avoca Hotel – a grand old gold rush hotel in central Victoria, serving fine food and local wines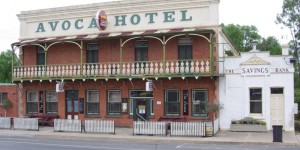 As you travel about country Victoria, in every small town the best buildings are the Banks, the Churches, and of course the Hotels. The Banks are closing their small branches and leaving town, and the Churches are facing dwindling congregations. But there's a resurgence among country hotels.
Read More >
Penfolds Re-Corking Clinic Returns to Singapore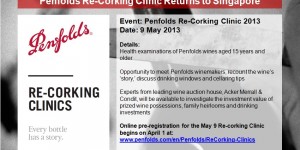 Offering Collectors the Ultimate Wine Health-Check and Valuation
Online pre-registration begins April 1
Open your cellar, unlock your wine cabinets and bring out those Penfolds wines from your collection! Penfolds winemakers are preparing to embark on a mission to quality check Penfolds wines aged 15 years and older with a Re-corking Clinic to be held in Singapore on May 9, 2013.
After an extremely successfully and packed schedule of appointments for the inaugural Singapore Re-corking Clinic in 2008, Penfolds is bringing back this unique, complimentary after-sales service to collectors in the Lion City. Since 1991, well over 100,000 bottles from collectors around the world have been assessed at Penfolds Re-corking Clinics.
The Clinics provide owners of Penfolds wines a distinctive and intimate wine health examination. Penfolds winemakers visually inspect the wine, assess quality, open and top up if necessary, certify and re-capsule bottles – consultatively and clinically.
More than a health-check for your wine, a clinic appointment also provides a personal opportunity to meet Penfolds winemakers, recount the wine's 'story,' discuss drinking windows, cellaring tips, and much more. It's also an opportunity to engage firsthand with almost 170 years of continuous winemaking endeavour and history.
At the Clinic, experts from leading wine auction house, Acker Merrall & Condit, will be available to investigate the investment value of prized wine possessions, family heirlooms and drinking investments.
Peter Gago, Penfolds Chief Winemaker said, "We've been staging Penfolds Re-corking Clinics across the globe now for more than twenty years. The Clinics are as fresh as it was back in the beginning—no two Clinics have been alike, no two stories the same. We are excited to bring this unique Penfolds experience back to Singapore and help collectors health-check their prized collections."
Online pre-registration for the May 9 Re-corking Clinic begins on April 1 at:
www.penfolds.com/en/Penfolds/ReCorking-Clinics
About Penfolds
Penfolds has been creating an impressive array of wines since 1844 and many would agree undisputedly led the development of Australian fine wine into the modern era. The introduction of Penfolds Grange in 1951 forever changed the landscape of Australian fine wine. Since then a series of standout wines both white and red have been released under the Penfolds masthead.
For more information on the wines, including in-depth tasting notes visit, www.penfolds.com.
The Sommelier's Palate – Benjamin Skipper, Melbourne, Australia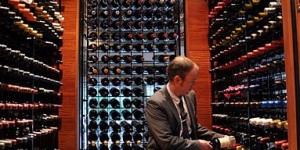 (pronounced suh-mal-'yAy)
In Medieval Provençal times they were saumaliers, animal pack drivers who evolved during Middle French kingdom to become court officials charged with transportation of supplies. So what does a modern day Sommelier actually do? Well, Wikipedia outlines as such, "A sommelier or wine steward is a trained and knowledgeable wine professional, normally working in fine restaurants who specializes in all aspects of wine service as well as wine and food matching. The most important work of a sommelier is in the areas of wine procurement, wine storage, wine cellar rotation, and expert service to wine consumers." Read More >
Noir – The Heart of Darkness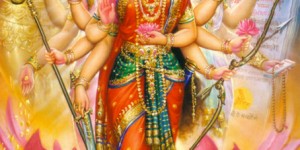 "Maya, Indian goddess of illusions, siren of shipwrecked sailors; if only you lactated Pinot Noir, you'd be perfect."  Miles to Maya in the movie 'Sideways'. Read More >
Panzano (the greatest sub-zone?) Chianti Classico Dinner at Sosta Cucina with Renzo Marinai including wines from Marinai, Fontodi and Vecchie Terre di Montefili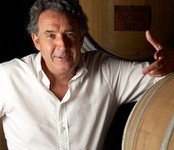 Panzano in Chianti Dinner with Renzo Marinai @ Sosta Cucina next Thursday featuring wines from Fontodi, Vecchie Terre de Montefili and Renzo Marinai Read More >
Must-Have Wine – Red Wine of the Lunar Year (Dragon) – Rippon Mature Vines Point Noir 2009 – Wanaka, Central Otago, New Zealand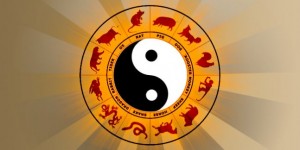 Admittedly my predilection for pinot noir is perhaps a prejudice in my choice of 'Red Wine of the Year' and this sneak preview of my annual retrospective of wine highlights, the Year of the Dragon – 2012. However, the irrefutable fact is, Rippon Mature Vines Pinot Noir 2009 was the most profoundly complex, texturally sensual and incredibly drinkable wine I encountered all year; a wine of extraordinary charm and approachability even it its youth. And I will go further and declare it is the most impressive current release New World pinot noir I have ever had – period. Read More >