THE WANDERING PALATES BIRTHDAY DINNER WITH RAYMOND BLANC ON BOARD ORIENT-EXPRESS' NORTHERN BELLE TRAIN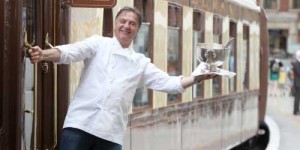 Well, it's not really a dinner for the Wandering Palate, but it is my birthday on November 16th, and I will most happily fly to England if you want to shout me dinner. And who knows we might well get a group of us together as a grand finale to my Golden Jubilee year.
Meanwhile, details are below for what is surely the best way to travel–by train.
All aboard, see you there! Read More >