Bring on the Soave
---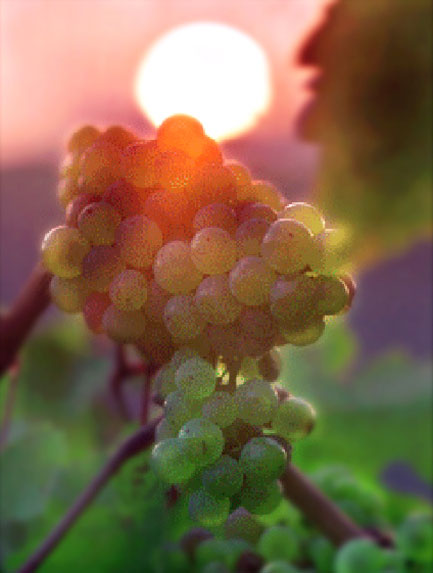 Pieropan has shown just how great this white wine can be and what good value it is. Autumn is upon us and hopefully the last of the rains will give way to clear sunny days and pleasant evenings.
This is a time when evening meals and Sunday lunches of fish or prawns grilled on the barbecue and served with crisp salads are often enjoyed outdoors.
For most of us, the connection between warm weather and a chilled glass of white wine is purely a fundamental component of enjoying a particular wine that suits the mood.
However, it is not quite that clear- cut and we need to further define "white wine," or the style, and more specifically, the grape variety or varieties, should it be a blend.
It is the indigenous, aromatic varieties, more than likely with unpronounceable names, that offer exceptional value for money. These wines are a reflection of dedicated vignerons – wine growers- and their meticulous work in the vineyard.
Generally, no oak fermentation or maturation is used, although sometimes large acacia or oak foudres – wine barrels that are significantly larger than the norm – are beneficial. They do not impart any wood flavors. Riesling from Alsace is an example.
Distinctive in varietal personality with a mineral core, these relatively crisp wines have lively natural acidity, silky, slippery viscosity and, invariably, a tantalizing dry and long farewell.
The emphasis on natural acidity is important although sometimes acid is added to wines. The major difference between old world or European wines is that acidification is not necessary or even permitted, whereas with new world wines – Australia, New Zealand, Argentina, Chile, the United States – it is commonplace.
Before ripening, grapes contain predominantly tartaric acid, with a tiny amount of citric acid and no sugars. Tartaric acid is found in almost no other fruit but the grape.
As the fruit matures, it develops sugars while the acids are inclined to recede. Knowing the optimum time to harvest the fruit to get the right balance between sugars and acidity is very much part of the skill and artistry of great winemaking.
Catering to the mass market, many new world winemakers are leaving the grapes on the vine longer to achieve higher sugar levels and higher alcohol content, which results in lower acid content and a tendency towards flabby, alcoholic fruit bombs, necessitating acidification that tastes artificial.
Natural acids have the freshest and purest tastes and greatly influence the overall quality of the wine.
This week, we look at one of Italy's most talented white wine makers, Leonildo Pieropan, who has shown the world just how great Soave can be, and what unbelievable value.
Recognized throughout the centuries for its natural beauty, Soave was originally the site of a Stone Age settlement and, in Roman times, an important village on the Via Postumia, or Postumian Way, the main road leading from Genoa across the Po valley to Aquileia.
Withstanding many fierce battles for its possession, the existing old town was rebuilt on the site of an old Roman fort. Enlarged throughout the centuries, it remains a charming, medieval, walled town, dominated by the Scaligeri Castle.
Soave (pronounced swah-veh) has a reputation for producing rather neutral, anonymous supermarket quaffs, which is, unfortunately, justified. The region is dominated by cooperatives that control around 85 percent of total production. The emphasis has always been on quantity rather than quality.
This is not helped by the controversial and incongruous geographical wine laws, or denominazione di origine controllata (DOC) that endorse overcropping of the principal grape variety, garganega, besides committing blasphemy in allowing the introduction of chardonnay and sauvignon blanc to fatten up and "internationalize" the wines.
Vinous genocide has almost entirely replaced the indigenous and low- yielding grape, trebbiano di Soave, with trebbiano di Toscano, which is more productive, but markedly less interesting.
There are, however, a few top producers who give Soave a good name, with yields kept well in check, making fine, lemon- and almond-scented, savory whites.
Names such as Anselmi, Coffele, Inama, Pra and Suavia are all high caliber, but no one is more committed to traditionalist practices than the third- generation husband-and-wife team of Leonildo and Teresita Pieropan. Leonildo, or Nino, has been called "the noble soul of this appellation," incessantly persisting with traditionalist practices and doing the utmost to save the trebbiano di Soave, with research on different clones and safeguarding near extinct varieties.
Pieropan's profound commitment to terroir (the total growing environment from soil to temperature), and innovative and painstakingly organic vineyard management, are echoed in the wines.
In the winery, state-of-the-art equipment facilitates temperature-controlled fermentation with a new vertically split, gravitationally based winery under construction.
This is "la nuova vinificazione," he says – simplifying winery work to the utmost and respecting both the grapes' integrity and that of the natural environment. "The quality of my products is guaranteed by the quality of my work."
There are three dry whites and two dessert-style wines in the Pieropan range. I will focus on the entry-level Soave Classico and individual vineyard Soave Classico Calvarino.
The Soave Classico consists of 90 percent garganega and 10 percent trebbiano di Soave, grown on hillside vineyards in clay-basaltic soils. The bouquet is fresh and alluring with pears and stone fruit on a background of toasted almonds.
I like the texture of this wine, delicately oily, but at the same time, lively and zinging with pomelo and tangy, mandarin juiciness, checked by racy, lemony acidity and a savory, amaro (pleasantly bitter) finish. Once tried, this wine will easily become your house white. It is just too agreeable to ignore. And at HK$135 per bottle, buy it by the case.
Before moving on to the Calvarino, some explanation of bitter, or amaro, is necessary, as the word could easily be misconstrued. Italian white wines tend to be high in acidity and have a savory quality, with a fascinating twist of pleasantly bitter nuts and herbal flavors, which make them partner so well with food.
The Soave Classico Calvarino vineyard is the original nucleus of the family homestead and planted to 70 percent garganega and 30 percent trebbiano di Soave.
It is restrained in its bouquet, similarly perfumed with pears and toasted almonds, with additional fresh-cut apple and complex minerals and savory notes, leaner in framework, and more refined. The acidity is quite perky and after a few glasses you will be looking for some food.
At HK$220 per bottle, it is still extraordinary value.
Pieropan is available through the direct importer
Fine Vintage
Tel: 2896 6108
Email: fine-wines@finevintage.com.hk
Also available at
Rare and Fine Wines
L6, Bank of East Asia Building,
10 Des Voeux Road Central
Tel: 2522 9797
Email: kkwong@rarenfinewines.com.hk
---