Age of Wisdom
---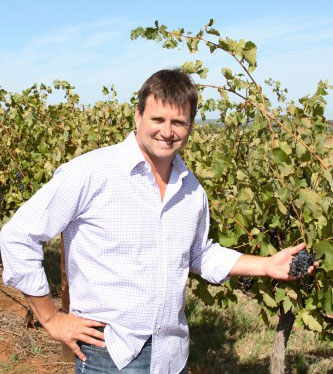 At the other end of the discounted and oversupplied wine market are undiscovered bargains made from old vines.
Having written on the subject of inexpensive wines in this column recently, I highlighted that price-to-quality rapport will always be subjective. There are many facets and arguments to what determines good value, although for most consumers discounts strongly influence the sense of a bargain.
Discounting is rampant at the moment, with the world awash in wine and the surplus of grapes increasing unabated. The crux of the problem lies with the rapid growth in new vineyard plantings, particularly in countries such as Australia which has doubled its hectares under vine in the past six years. It is estimated that Australia will have a surplus of 900 million liters of unsold wine sitting in tanks, with bulk wine prices down from around A$3.50 (HK$20) per liter to a paltry A$55 cents.
The United States has experienced much the same problem, more so in California where oversupply saw the emergence of "two-buck chuck," the nickname for the Charles Shaw wines that sell for US$1.99 (HK$15.50). Interestingly, these wines are a dry style, quite the opposite of the normally sweeter cheap wines in the US. This could change the way Americans drink as they are selling at a rate of more than a million cases a month!
So, investors – saddled with more new vines than anyone knows what do to with – turn to the wine marketers who desperately invent ambiguous labels and campaigns to move their product.
There is an antithesis of this degraded situation: wines produced from incredibly old vines, epitomizing some of the truly amazing and relatively undiscovered wine bargains of the world. There will invariably be an underlying vein of good value attached to the wines that I write about, but not necessarily confined to inexpensive, as these seriously undervalued wines illustrate.
There are no set rules or a specific age that defines old vines and often no indication of such on the labels.
French wines labelled veilles vignes generally indicate vines older than 25 years and if accompanied by pre- phylloxerique, are seriously old and rare (more on this later).
More prevalent in Australia and the US, those labelled as old vines tend to suggest a more venerable age. However, a little detective work to find out the exact seniority is wise. I am not talking about 25- or even 50-year-old vines. I mean vines that are past their 100th birthday. There is nothing more alluring and genuine looking than old gnarled, freestanding bush vines, with power-pole thick trunks with stumpy arms resplendent with fruit. They somehow look as if only great wine could come from them.
You have to be a dedicated vigneron obsessed with quality to persevere with such old vines, as the minuscule yields can barely make commercial sense. However, the concentration and depth of flavor, rounded texture and minerality extracted from deep-reaching roots is unmatched.
To quote Hugh Johnson in his book, The Story of Wine and in reference to pre-phylloxera vines, "Survivors of the Plague…wines made from these vines have a certain quality and depth of flavor that sets them apart".
The rarity of such old vines though is due more to phylloxera, an aphid-like pest insect native to the eastern and southern US that feeds on the grape roots of vitis vinifera, but not vitis labrusca (native American grapes). It was inadvertently introduced to France from North America in 1860 and by the end of the 19th century it had destroyed most of the self-rooted vitis vinifera vineyards on the European continent. It then invaded virtually all of the grape-growing areas of the world.
To this day, there is no control for phylloxera that eradicates the pest, and it remains the biggest nightmare for vignerons that have original vitis vinifera rootstocks. The only solution is to re-plant vines grafted to resistant American rootstock, combining the two different varieties or species to form a new plant, a technique known from ancient times with fruit trees. The limitation of grafted vines, however, is that they break down after 40 years or more.
That said, and explained by Stephen and Pru Henschke, "sand is phylloxera's enemy, as it does not allow the formation of soil cracks or damp `super- highways' between the root systems that these sap-sucking insects love." This explains how an infinitesimal amount of vines managed to survive, particularly in the sparsely planted regions of Australia. The Henschke Hill of Grace vineyard's oldest block still survives, planted in the 1860s on roots from pre-phylloxera material brought from Europe by the early settlers.
Perhaps the lowest point in Australia's fleeting viticultural history was when the South Australian government implemented a ludicrous vine pull scheme in the mid-1980s to replace old, low yielding shiraz and grenache vines with the more fashionable chardonnay and cabernet sauvignon. Thankfully, not all vignerons succumbed.
I remember Dennis Vice at Highbank Vineyards in Coonawarra standing in front of a huge scrapper bulldozer to stop ploughing up 80-year-old shiraz vines at Redman's Vineyard. His efforts were in vain, although he did pick up one of these ancient vines and transplanted it outside the front of his cellar door. The vine recovered from the trauma and heroically produces grapes every year.

Australian winemaker Dean Hewitson produces a luscious, seamless red called Old Garden Mourvedre from what is likely the oldest mourvedre vineyard in the world, planted in 1853 by Friedrich Koch in deep sand over a bed of limestone in the heart of the Barossa Valley.
Subsequent generations of Koch family have tended these bush vines, with no irrigation, hand pruned and hand harvested to this day.
Traditionally one of the last vineyards to be picked in the Barossa Valley, the 2003 Old Garden Mourvedre comes from a very good year where the ripening period was even and warm. It is hedonistically perfumed with characteristic barnyard, briar patch aromas mingled between sweet blueberries, blackberries and prune, with a hint of molasses. It is very soft and plush with seamless layers of sweet dark berry fruit among herbal, spicy salami meatiness, and toasty vanillin from new oak.
Mourvedre is usually at bit more animal and rustic than this, however the combination of a higher-than-normal use of new-French oak, new world winemaking and incredibly old vines accomplishes a style every bit as evocative as a super-deluxe pinot noir. Indeed a bargain at HK$383 per bottle, available through direct importer Kedington Wines, Tel: 2898 9323, kedwines@netvigator.com
One of the most respected and long-tenured vintners in California, Paul Draper of Ridge Vineyards in Sonoma County, produces quintessential old vine zinfandel. Indeed he deserves much of the credit for making zinfandel famous.
Among several single-vineyard wines, Lytton Springs Vineyard is my favorite, consisting of two locations: the west with 111 year-old zinfandel, petite syrah, and grenache vines, and the east, youthful 48-year-old zinfandel and carignan.
The blend varies according to vintage conditions with the 2003 comprising 76 percent zinfandel, 18 percent petite syrah, 6 percent carignan. Characteristically potent, this is a powerful, yet balanced zinfandel with ripe boysenberry and blackberry flavors among hints of cigar leaf and briar, with a touch of licorice. The overall opulence of the wine is offset by minerally, firm tannins and youthfulness.
Be warned, there are only two cases available of the 2003 and I believe only two cases of 2002, also a handful of bottles of the 2001. Another bargain that needs to be snapped up at HK$368 per bottle, through direct importer Remy Fine Wines, Shop 252 Pacific Place, Tel: 2845 5995.
Space only allows me to suggest these two wines, however I hope this encourages you to seek out more old vines.
Hewitson Website: www.hewitson.com.au
---