The Wandering Palate & Friends at The Datai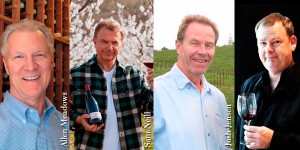 An intimate evening with Sam Neill at ,The Pavilion, serving authentic Thai cuisine in a charming alfresco setting, in the canopy of the rainforest. The main dinning room will be the venue for the feature event "The Pearl" with Allen Meadows serving a western-Malaysian influenced banquet.
Situated in the heart of the rainforest, in an open-air "Kampung Style" setting, the Gulia house serves traditional Malay curries and Indian specialities and will be the venue for our lunch with Josh Jensen presenting Calera Wine Co. wines.