Coonawarra gone wrong
---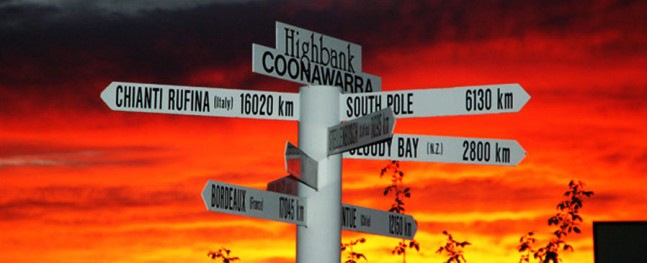 Modern farming techniques and big business are sapping the Australian region's potential, but there is hope, writes Curtis Marsh.
In comparing the similarities of climate and geology (terroir) shared by Australia's Coonawarra region and Bordeaux in France, there was a period when Coonawarra genuinely challenged the world's most renowned wine region for quality. However, the Bordelaise have fought back against the new world competition and are clearly reigning at the premium level.
Irrespective of quality, no one will ever challenge Bordeaux in the luxury- image stakes, with its rich history, grandiose aura of ornate chateaus and commodity-style merchandising, all of which Asian consumers pine for.
The question of price-quality rapport is perhaps more topical, with the stratospheric prices of the Bordeaux 2005 and 2006 vintages, more specifically the first growths and cult right-bank wines of St-Emilion and Pomerol, which are fast becoming exclusive to only the wealthiest individuals and profiteering investors.
Price-quality rapport is highly subjective. However, new world producers are certainly ultra-competitive at the more tangible price-points, and particularly visible in strategic markets such as the United Kingdom.
In this regard, the Australians, who now outsell the French in volume in the UK, would argue that they deliver "more bang for your buck," to use their vernacular. To an extent, I agree, but with the caveat that the best value and quality is to be found in the middle ground or, more specifically, the artisan producers who concentrate their efforts in the vineyard.
However, "brand Australia" is being eroded by over-confident large corporate wineries that make up the lion's share of exports, with a preoccupation for excessive yields, apropos stretched, formulaic wines, and a devotion to shareholder returns rather than quality.
I wish I could be more enthusiastic about Coonawarra as a whole, however the perils of such commercialization and modern viticulture have erased the virtuous, salutary farming and winemaking methods of yesteryear.
The introduction of drip irrigation in the mid-1960s and the subsequent overhead sprinkler systems, the latter intended as a frost prevention method yet, now purposely used throughout the growing season to boost yields, has inevitably instilled gross overcropping and inherent physiologically unripened- fruit characters; an unattractive vegetal green-leafiness that is accentuated with bottle age.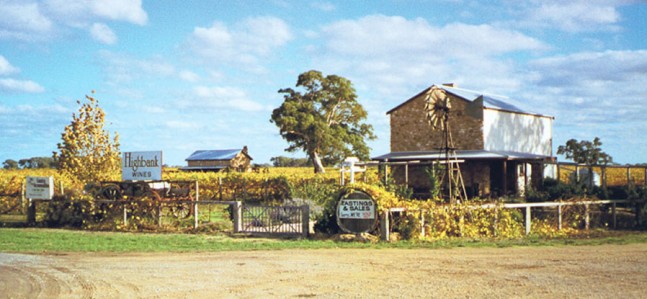 Likewise, the widespread use of the human-labor-saving "hedge pruner" – a tractor based implement that has a circular saw running horizontally and vertically, literally giving the vines a number two haircut – ensures excessive vine canopies (and yields) resulting in shaded-fruit characters, more green beans and silage.
Even more worrying is the chemical soil management techniques systematically used by the commercial wineries, replacing conventional viticulture practices such as ploughing, cultivating or under-vine weeding with discs, with herbicides to kill weeds and achieve a smooth soil surface that promotes better airflow, supposedly reducing the risk of frost damage. Despite declarations that this technique has negligible impact on the soil, as an advocate of sustainable farming (no herbicides or pesticides based on organic and biodynamic principles), I disapprove of this rationale.
What is grown between the vine rows is vital to soil respiration and nutrition, keeping alive complex micro- organisms. The adage that "wine is made in the vineyard" predetermines minimal interference in the winemaking process in that – with careful custodianship – it essentially makes itself.
This can only be achieved through dry-grown, low-yielding vines with naturally high levels of extract and flavonoids, with the main source of tannins coming from the grape skins. It is the savory tannins that are the crucial element of making truly fine wine, with a flavor and feel that cannot be emulated, and where most new-world cabernets fall short.
Oak barrels are another issue, with many new world wineries sparing no expense in lavishing their wines in 100 percent brand new French oak, attempting to match the nuances of Bordeaux. However, without the savory tannins the wines seem even more out of balance, with raw oak elements overly dominant. The implication of this practice is that bottle age will integrate these wood tannins, however this a great misconception; unless a wine is balanced from the outset, it will never achieve harmony.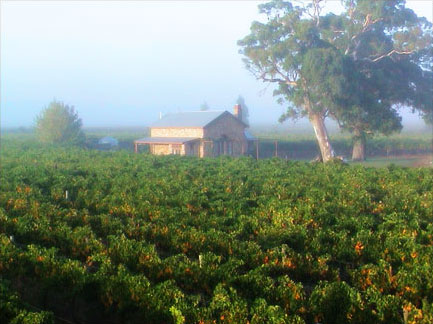 Another Australian issue is the introduction of less-expensive American oak, which is more porous and has overbearing sweet-bourbon characters. While this wood can be attractive if used judiciously with shiraz (perhaps not dissimilar to the merits of using it with tempranillo in Rioja, Spain), it is completely unsuited to cabernet sauvignon and I find the results nauseous. This plight is accentuated by the fact that almost all the large wineries use American oak. Well, that's if they're not using oak chips or artificial essences.
If you consider that nearly 80 percent of Coonawarra is now owned by one corporation, the Fosters Group, Australia's synonymous brewing company, and the remainder big wine companies, this vinous "scorched earth" approach does not bode well for the future of Coonawarra.
However, there is a glimmer of hope, a truly modern-day David and Goliath story, involving Dennis Vice and his Highbank Coonawarra vineyard which makes unquestionably the finest red from the region, and arguably the benchmark Bordeaux-style red in Australia.
The Vice family are artisan winegrowers in Coonawarra, their Highbank vineyard the only one in the region to be officially certified as organic and practicing sustainable, dry-grown viticulture.
Should you be envisaging Dennis Vice as a longhaired hippy and radical greenie; he is indeed quite the opposite. A clean-cut, salt-of-the-earth Californian armed with several degrees from the University of San Diego; Administration with minors in Economics, Education and Anthropology, Masters in History, Life Teaching credential from State of California, augmented by tutorials under distinguished professors at Harvard and University of Davis studying diverse farming and viticulture. He has run estates and wineries for American millionaires and worked with industry doyen Robert Mondovi on wine education.
Vice came to Australia on holiday in 1985 and liked Coonawarra and the terra rossa soils so much he returned the following year with his family and established Highbank vineyard. He spent the next 12 years teaching viticulture and organic practices nationally with several universities and government- run trade colleges, helping to establish a more diverse and environmentally conscious curriculum.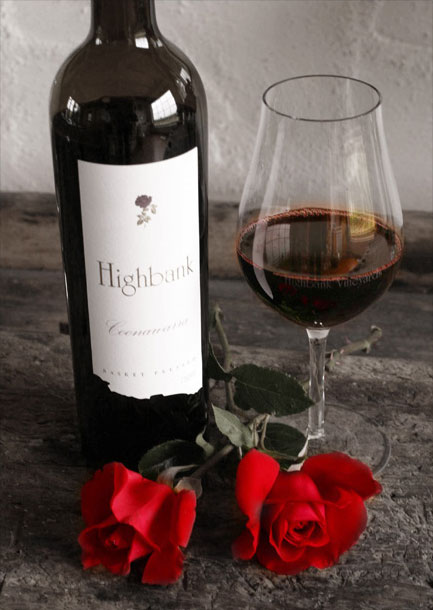 The 2001 Highbank "Coonawarra" (cabernet sauvignon 70 percent, merlot 25 percent, cabernet franc 5 percent) initially shows distinctive Coonawarra mint among chocolate and ripe blackberry and blueberry fruits. As the wine breathes, it reveals an abyss of complex aromas: blood red rose petal, violets, cedar and tobacco leaf, dried thyme balsamic-liquorice notes, beef stock, charcoaled red timbers and smoky gun- flinty iron minerals. It's the sort of wine you would be happy to sniff for hours, with not a hint of leafy unripe cabernet. The palate is juicy and tangy with piquant juniper berry and tamarillo. It fleshes out to darker blackcurrant fruit, bitter cooking chocolate and mocha flavors, with assertive yet fine and savory tannins that coat the mouth, carrying throughout the wine with lingering sappy, old-balsamic-liquorice flavors, cigar, cedar wood, black tea, iron-rich earthy flavors and indelible acidity, giving an overall lively, crunchy quality. It's an "iron fist in a velvet glove" that sits somewhere between the top Bordeaux claret and barolo, only at a fraction of the price.
Highbank has the all-important Robert Parker benediction: "Australia's version of a top-notch Pauillac such as Chateau Lynch-Bages or Chateau Grand Puy-Lacoste." However, it is Australian wine writer and author Max Allen's recent correspondence that best sums up Highbank's quality and age worthiness: "Dennis, just opened a bottle of Highbank 1993 cab/merlot/franc and thought I'd let you know that it's looking gorgeous – all the sexy, perfumed, herbal complexity and elegant-but-intense fruit you want in an a maturing cabernet blend from Coonawarra. Ravishing."
The Vices also have arguably the best accommodation in the region – the quintessential vineyard-stay experience, run by Dennis' energetic and vivacious wife, Bonnie. In the middle of the Highbank vineyard is a Californian- style bungalow called "Honeysuckle Rise,"and above the cellar door building "A Room With a View," a pretty apartment obviously with a view over the vineyard.
Visit www.highbank.com.au to learn more. Vice also helped established a sustainable farmed vineyard in the Adelaide Hills called Protero, taking its name from its soils, formed during the Proterozoic period, 2.6 billion years. Now that's what I call terroir! Visit www.proterowines.com.au
You will find Highbank in the best restaurants and wine merchants around the world, although it does not have a Hong Kong agent.
Imagine if a new CEO were to be appointed to the Fosters Group, which happened to be environmentally in tune, and he and Dennis Vice got together. What an amazing opportunity to establish organic, sustainable farming throughout a major wine region. The Bordelaise would then have something real to be worried about.
---