The Sommelier's Palate – Giancarlo Marena, Sommelier at Quattro Passi on the Amalfi Coast, Italy
---
"Surely Don Alfonso of St. Agata sui Due Golfi (** Michelin) remains one of the best restaurants in the world" Giancarlo Marena, Sommelier at Quattro Passi on the Amalfi Coast, Italy
(pronounced suh-mal-'yAy)
In Medieval Provençal times they were saumaliers, animal pack drivers who evolved during Middle French kingdom to become court officials charged with transportation of supplies. So what does a modern day Sommelier actually do? Well, Wikipedia outlines as such, "A sommelier or wine steward is a trained and knowledgeable wine professional, normally working in fine restaurants who specializes in all aspects of wine service as well as wine and food matching. The most important work of a sommelier is in the areas of wine procurement, wine storage, wine cellar rotation, and expert service to wine consumers."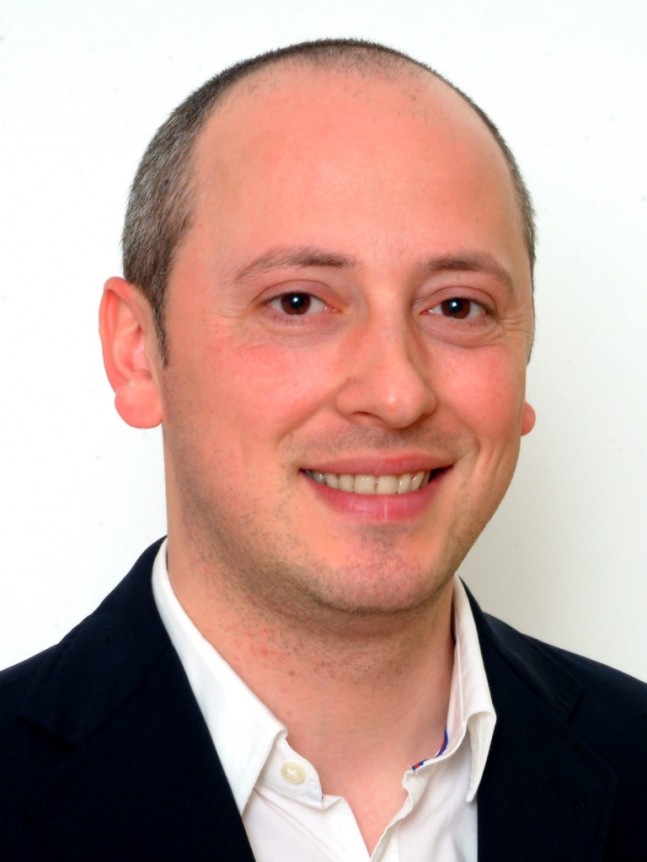 A reasonably accurate job description although perhaps a little parched as our new-age sommelier has evolved to a higher learning with a wine Jedi cognizance and a seventh sense that can psychoanalyse a diner, marry the person, the dish and the wine in seconds. They are now the gateway to wine discovery equipped with clairvoyance in food and wine trends, inspiring thirst around the world.
Feared by winemakers, loathed by wine distributors as the arbiters' of wine lists, the restaurant patron should embrace their knowledge, skills and talent as they are hopelessly and passionately obsessed with wine and will take you on journey of gastronomic enlightenment. And our new-age sommelier is no longer confined to fine dining and can be found in casual eateries, wine bars, gastro-pubs, winery restaurants, wine stores and you'll even bump into an air-sommelier at 30,000ft these days. Some have hung up their waiters-friend and metamorphosed to the wine trade as brand ambassadors, distributors or consultants, but once a sommelier, always a sommelier.
This column explores the gustatory and olfactory manifestations of sommeliers all over this planet. We take a cross section of the sommelier's stomach and intestines to reveal what and where they eat. And we dissect their taste buds and dopamine receptors as they relent to the Wandering Palate narcosynthesis and confess to their personal vinous pleasures and closely-held secrets – this is The Sommelier's Palate.
Giancarlo Marena, Italy
Where do you currently practice your sommelier skills (restaurant, hotel, consulting etc)?
At the ** Michelin Quattro Passi in Nerano, on the Amalfi Coast. And I Am also wine consultant for three more restaurants in Italy
Where have you dined recently (restaurant) that impressed you?
I love the local cuisine and recently I went to The Galleria Restaurant in Gragnano (the most famous town in Italy for the production of pasta) has a wide selection of pasta, it hit the right balance between technique and typical of the area.
Where have you dined (restaurant, wine bar) that you were mightily impressed with the wine list and service?
Surely Don Alfonso of St. Agata sui Due Golfi (** Michelin) remains one of the best restaurants in the world for cooking, but it's really impressive also in service, where the Sommelier has selected thanks to his experience an extensive wine list , rich in typical Italian wines but also very caring for the international aspect.
Where is the most memorable restaurant meal you have had?
I have a good memory about The Sketch in London
Do you have a favourite regular restaurant?
It is a restaurant that is located in Pavia, North Italy, La Korte dei Sapori Persi
Do you cook at home and is there a dish you have perfected?
At home I love to cook the fish, but do not think I can improve it
Do you have a favourite wine bar?
It is the Fauno Bar in Sorrento
Do you have a favourite wine merchant?
I think Eurowines in London has an excellent selection of wines
What wine are you drinking at the moment?
I love Fiano di Avellino Joaquin
Is there a wine that totally moved you – like no other wine – a revelation and motivation for you to pursue you wine obsession?
Definitely the 1982 Conterno Barolo Monfortino still excites me
What's your latest wine discovery – new region, variety or style?
Argentina intrigues me a lot, where I discovered Pinot Noir produced in Patagonia very interesting
Tell us what is your ultimate wine bargain discovery in terms of price/quality rapport? (i.e. does not have to be cheap but over-delivers in quality for the price)
In truth I found two, both of my land, Fiano di Avellino Tenuta Sarno and Greco di Tufo Bambinuto. Both are of rare elegance and reflect the very territory, remaining with very competitive prices
Tell us about an inspirational wine and food pairing that has you have experienced recently. 
Pommard 1er Cru "Les Rugiens" Domaine de Courcel in match with roast pigeon on black truffle sauce
What is the most enthralling wine region you have been to in terms of dramatic scenery, inspiring vineyards and good eating?
I love France and I believe that Burgundy has much to teach
Select a six pack of wines that you think are absolutely outstanding and inspirational, and that will set people on a journey of vinous discovery and enlightenment.
I believe that the following wines are typical characteristics and reference

Liger -Belair Vosne- Romanèe (France)
Chateau Palmer Margaux (France)
Marchese Antinori Tignanello (Italy)
Vega Sicilia Unico (Spain)
Mosell-Saar – Ruwer  Riesling Egon Muller (Germany)
Saint Clair Marlborough Sauvignon Blanc (New Zealand)
---