Red Harvest
---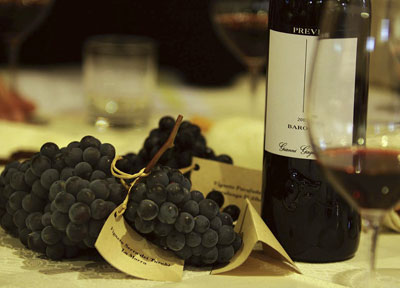 A progressive balance of contemporary and traditional techniques have transformed the otherwise unyielding Nebbiolo grape.
For the uninitiated, the formidable Barolo is a full-bodied Italian red wine produced in the Piedmonte region of northwest Italy from the idiosyncratic and indigenous Nebbiolo grape.
The wines are fiercely tannic, with pronounced angular acidity and high alcohol levels, and until recently they had a reputation for requiring some 20 years bottle age before they were approachable, and 30 to 40 to reach optimum maturity.
Barolo is unquestionably an exceptional and truly unique wine region, with a complex mosaic of single vineyards. Nowhere else in the world has been able to replicate the complexities that the Nebbiolo achieves in the hills of the Langhe, with its hedonistic bouquet of antique woods, cedar forest and pine needles; wild mushrooms and truffles; dried Provencal herbs and Oriental spices; violets, red roses and dark cherry; liquorice and balsamic and a much lauded cigar-box aroma.
Full article below. We suggest click on the Fullscreen option for better reading experience.
This article was publish in Gafencu Men . All Rights Reserved.
---