Spitfire Beer
---
The Wandering Palate does partake in the occasional beer however not that partial to commercial bilge water that adorns the supermarket shelves and liquor barns. Like wine (grapes), good beer (Ale) starts with good ingredients (hops, malt, yeast, water).
Wine is of course all about a 'sense of place' and that all-encompassing aspect the French taught us – 'terroir' – which includes man and craftsmanship. Can beer express something as special as a 'a sense of place'? Well, no if it's a formulaic brew made under licence all over the planet. However, take a brew like Spitfire – a Kentish Ale – where the hops are from heirloom local varieties, the water drawn from a sole artesian well in Kent and add over 500 years of traditional brewing history, and you have a real story and real beer, or ale as it were.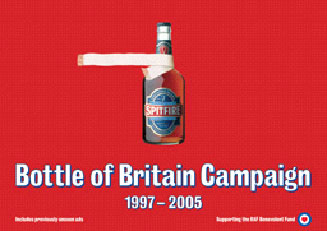 Moreover, the marketing of this company is absolutely brilliant, actually of unparalleled unique I would suggest and was originally brewed to commemorate the 50th Anniversary of the Battle of Britain… take a look at the marketing campaign – some really wacky advertising, and read more at www.spitfireale.co.uk
The Shepherd Neame Brewery in Kent launched "Spitfire" ale and enjoyed a good marketing run from 1997-2005 with "themed" adverts – and it's a good pint as well.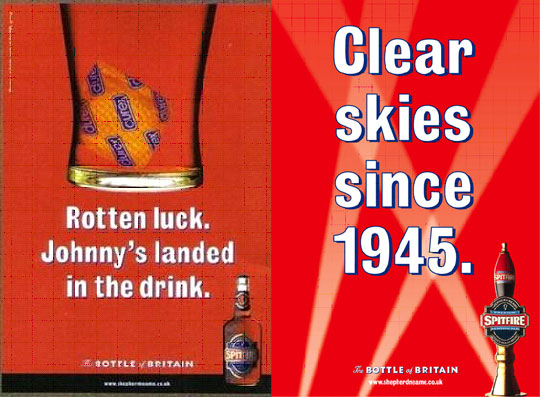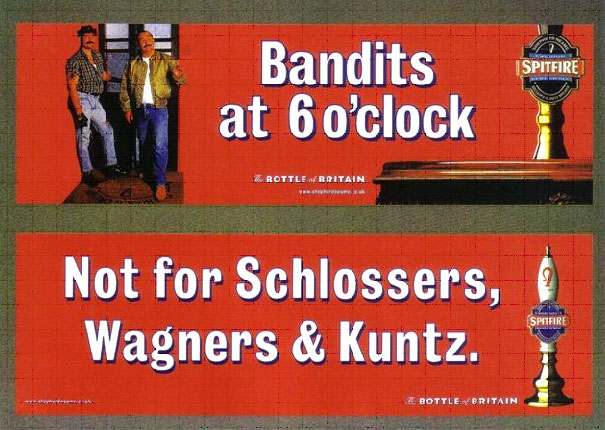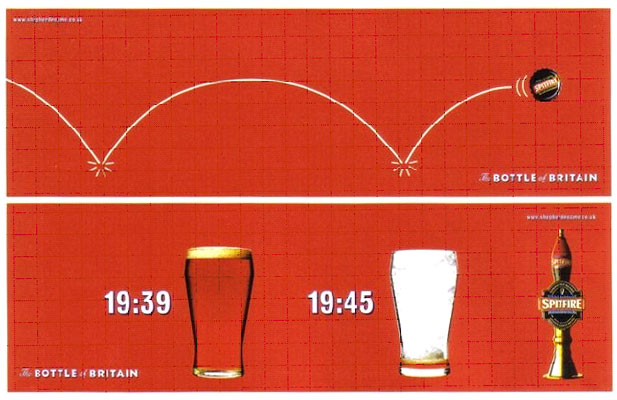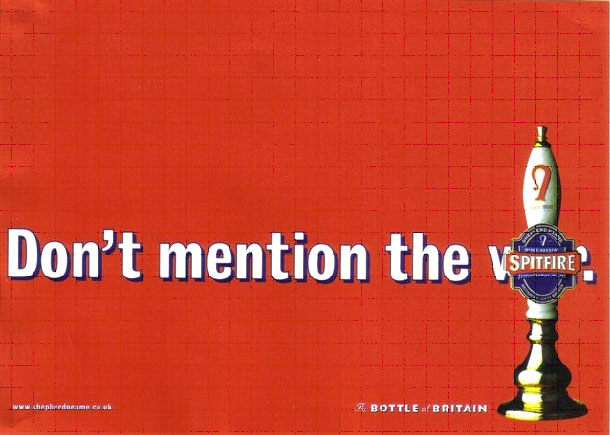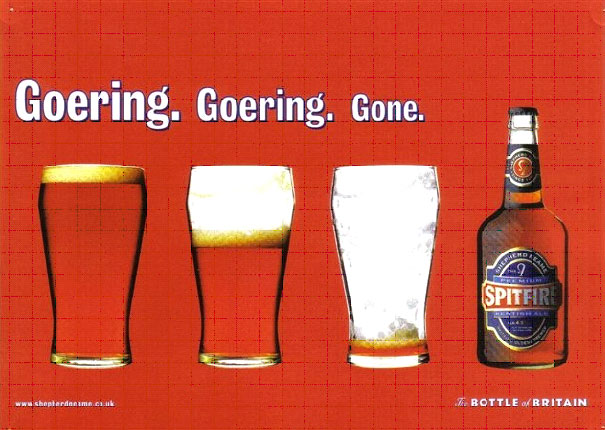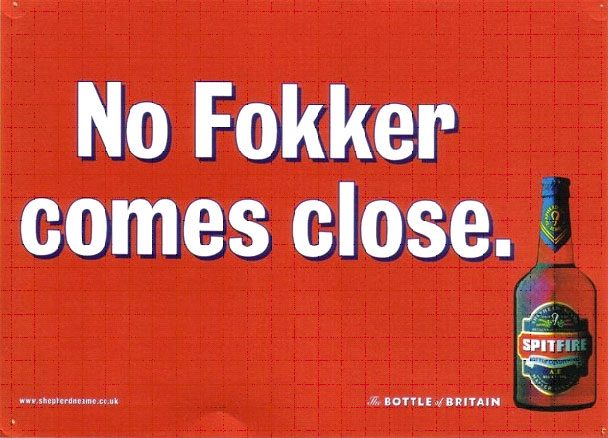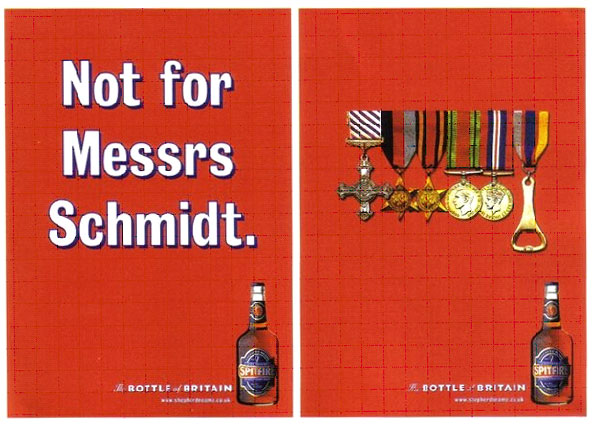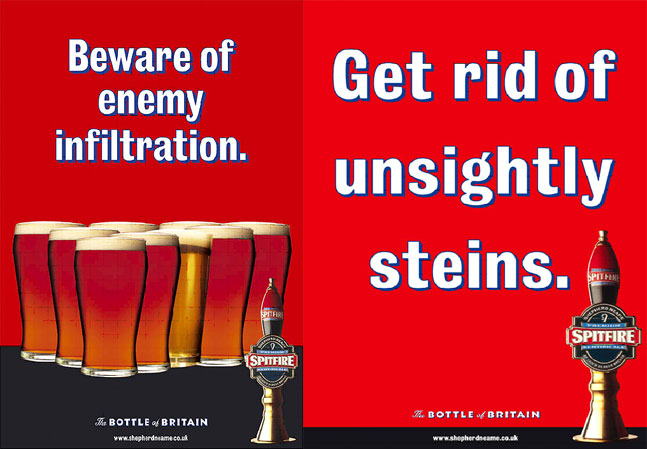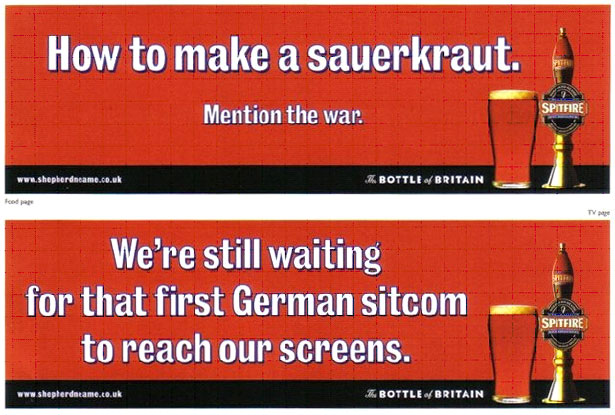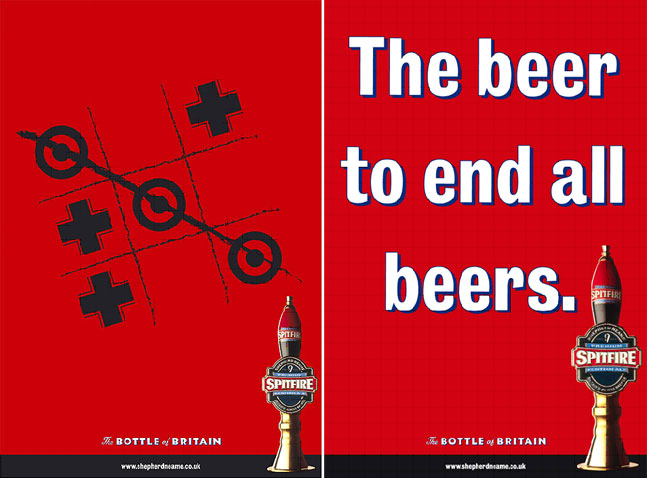 ---