Thomas Heitz Chef & Sommelier at Port Restaurant, Frenchman's Bay, Canada
---
(Pronounced suh-mal-'yAy)
In Medieval Provençal times they were saumaliers, animal pack drivers who evolved during Middle French kingdom to become court officials charged with transportation of supplies. So what does a modern day Sommelier actually do? Well, Wikipedia outlines as such, "A sommelier or wine steward is a trained and knowledgeable wine professional, normally working in fine restaurants that specialize in all aspects of wine service as well as wine and food matching. The most important work of a sommelier is in the areas of wine procurement, wine storage, wine cellar rotation, and expert service to wine consumers."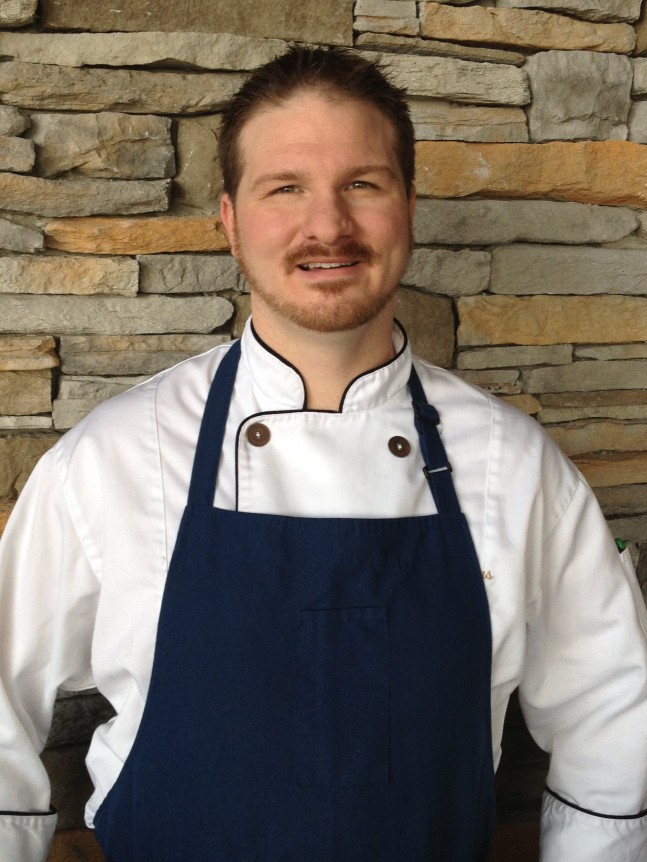 A reasonably accurate job description although perhaps a little parched as our new-age sommelier has evolved to a higher learning with a wine Jedi cognizance and a seventh sense that can psychoanalyse a diner, marry the person, the dish and the wine in seconds. They are now the gateway to wine discovery equipped with clairvoyance in food and wine trends, inspiring thirst around the world.
Feared by winemakers, loathed by wine distributors as the arbiters' of wine lists, the restaurant patron should embrace their knowledge, skills and talent as they are hopelessly and passionately obsessed with wine and will take you on journey of gastronomic enlightenment. And our new-age sommelier is no longer confined to fine dining and can be found in casual eateries, wine bars, gastro-pubs, winery restaurants, wine stores and you'll even bump into an air-sommelier at 30,000ft these days. Some have hung up their waiters-friend and metamorphosed to the wine trade as brand ambassadors, distributors or consultants, but once a sommelier, always a sommelier.
This column explores the gustatory and olfactory manifestations of sommeliers all over this planet. We take a cross section of the sommelier's stomach and intestines to reveal what and where they eat. And we dissect their taste buds and dopamine receptors as they relent to the Wandering Palate narcosynthesis and confess to their personal vinous pleasures and closely-held secrets – this is The Sommelier's Palate.
Thomas Heitz C.C.C. and Sommelier, Born in Lahr Germany and raised in Canada.
Where do you currently practice your sommelier skills (restaurant, hotel, consulting etc)?
I am the Executive Chef and Sommelier at picturesque PORT Restaurant on Frenchman's Bay in Pickering east of Toronto. I currently work with Durham College' Centre for Food on constructing and teaching a beverage program as well as teaching culinary. I am also a culinary ambassador for Durham region where I support local farms by promoting sustainable farm to table dining. Being a restaurateur as well as a sommelier means that I have to balance quality with affordability and carefully select wines that appeal to a variety of palates and purses. At Port I offer something for everyone with an extensive wine menu and food wine pairing suggestions for every item. I also featuring some great locally made Canadian and international wines and partner with wineries to put together special tasting menu's to complement these.  
Where have you dined recently (restaurant) that impressed you?
I loved the electric atmosphere at Guu in downtown Toronto with its trendy Izakaya style Japanese fusion cuisine.  Your entry or exit is greeted with an uproar of voices that make you feel as if you are outdoors in an eastern market among noisy merchants.  You are seated at rows of harvest tables, breaking bread with random strangers while being served large steins of Sapporo and small shareable plates with the most unusual ingredients.  I am a big fan of their ever changing seasonal menu offering fresh seafood. My favourites are the creamy uni (sea urchin) and succulent torro (tuna belly) as well as their scallop carpaccio. They also serve other unique items like slow braised pork tongue and deep fried octopus balls and more mainstream items such as their panko breaded fried brie with subtle sweet and savoury mango puree.  For desert the almond tofu was memorable with a velvety sweetness delicately garnished with gogi berry.
Where have you dined (restaurant, wine bar) that you were mightily impressed with the wine list and service?
Buca in Toronto's West Side is a must do.  Hidden down an Alleyway in what can only be described as the basement of an old brick warehouse complete with meat hooks, this space is magically transformed into a charming, warmly light fine dining space. It boasts a modern Italian feel complete with massive suspended cheeses and cured meats, serving a great selection of items from, their house made charcuterie and sausages to their cheeses and sweetbreads. I enjoyed everything from stuffed gnudi, homemade ravioli, to their rustic thin crust Neapolitan style pizzas. The sommeliers definitely raised the bar with their knowledgeable engaging banter about the wines they so carefully paired with our meals, more often than not from off the beaten path picked especially for a fellow sommelier. I must say I left thoroughly impressed and even learned a thing or two. Their attention to detail and ability to anticipate needs was what stood out.
Where is the most memorable restaurant meal you have had?
Restaurant La Petite Allemagne in Sainte Agathe des Monts in Quebec between Montreal & Mont Tremblant is a restaurant that is pure nostalgia for me.  I was born and raised in Lahr Germany near the Rhine River about an hour from Strasburg France.  Good food was never hard to find.  An old friend recommended I try out this hidden gem while there on a skiing trip. Their menu featured authentic German fare with Schnitzel, Knockwurst with Apricot Sauce, Braised Red Cabbage, Spatzle and even Linzertorte that took me back to home cooked meals and cherished memories of being spoiled rotten by Oma and Opa. 
Do you have a favourite regular restaurant?
My favourite restaurant is one very close to where I live in charming Leslieville. I am a regular and have yet to be disappointed. It is fondly nicknamed "The Nose" because of the massive paper mache nose mounted over the door, which sticks out at you as you pass by. This enormous honker that is rumoured to be a likeness of the owner's own nose is the only signage telling you that you have found "Gio Rana's Really Really Nice Restaurant" which is its official name. The inside décor is spartan with exposed brick, unfinished ceiling and trendy art work displayed for sale by local artists.  I love that every dish on their generous menu is packed with flavour and showcases delightfully uncomplicated dishes expertly put together.  This coupled with the unique wines from up and coming or obscure vineyards makes for an interesting adventure for your palate. I try and stick to dining there over the weekdays as the weekends at this popular spot can get quite noisy with rather long wait times if you stop by without a reservation.
Do you cook at home and is there a dish you have perfected?
Being a Chef, I am constantly on a quest for new flavours and ideas. I love to experiment with different types of food. In a teeming metropolitan city like Toronto there is no end to the multicultural variety of ingredients you have to play with. I am currently obsessed with Octopus, it is challenging to get right. The balancing act is trying to make sure it doesn't turn out too rubbery or tough with overcooking. I enjoy it best tender and succulent served with lemon confit aioli with green olives, roasted fingerling potatoes, frisee and  drizzled with pommelo oregano vinaigrette. This coupled with a satisfying glass of Sancerre is perfect to wash it all down.
Do you have a favourite wine bar?
One of my favourite wine bars would have to be Skin & Bones Wine Bar in trendy Leslieville.  Peter Boyd is the consulting sommelier and quite passionate in his quest to find hidden gems as well as great vintages from some pretty obscure regions in the world.  The list is quite diverse and has something for every palate without breaking the bank.
Do you have a favourite wine merchant
B&W Wines is one of my favourites.  The sales representatives are knowledgeable and always have quality and value in mind. At product tasting seminars they go out of their way to bring in winemakers who are passionate about making wine and take pride in their product and production methods. 
What wine are you drinking at the moment?
I am currently drinking a wine off of our very own wine list at PORT. It is the Columbia Crest, Grand Estate, Merlot from Washington State USA.  It is a velvety medium bodied wine that is very affordable. Merlot is such a versatile grape that in this wine it offers lush red ripe fruit flavours with soft round tannins which pairs easily and successfully with most foods.
Is there a wine that totally moved you – like no other wine – a revelation and motivation for you to pursue your wine obsession?
Molly Dooker's Velvet Glove from the McLaren Vale is absolutely stunning at $210 a bottle it is well worth it and competes well with other reds in similar price ranges.  The nose is intoxicating like a warm summer's day with floral overtones and subtle notes of sun ripened damson plums. My palate was delighted as I swirled the unforgettable velvety liquid in my mouth, pleased with the well balanced flavours and notes of chocolate, spice and blackberries.
What's your latest wine discovery – new region, variety or style?
The Lagrein grape is a relative of pinot noir and syrah and a new favourite that has peaked my interest. It is from Northern Italy's Trentino Alto-Adige region.  It is a grape that is gaining popularity. It is used to create straight forward medium bodied wines with soft acidity and medium tannins that exude cherries, violets and other red fruit.  I believe that given time and the right platform, this grape variety can have great potential.
Tell us what is your ultimate wine bargain discovery in terms of price/quality rapport? (I.e. does not have to be cheap but over-delivers in quality for the price)
In my opinion Gavi di Gavi wines made from the Cortese grapes from Piedmont Italy is undervalued for the quality. Wines from the Cortese grapes are generally crisp and refreshing with notes of apple, peach, florals balanced with a good mineral finish and pairs well with most seafoods.
Tell us about an inspirational wine and food pairing that has you have experienced recently. 
Crozes Hermitage from the Northern Rhone being the syrah grape variety is one of my favourite pairing when it comes to fine cheese and charcuterie.  Syrah typically has notes of raspberry, blackberry, blackcurrant, and black pepper on the finish.  It is very versatile and I enjoyed it well with a generous charcuterie board with olives, caramelized onions, salumi, prochuitto, aged cheddars, goudas, and brie with truffles, various compotes and dried fruits.  The wine lent itself well to every ingredient.
What is the most enthralling wine region you have been to in terms of dramatic scenery, inspiring vineyards and good eating?
Growing up in Europe, I was fortunate to be exposed to many out of the way picturesque vineyards. However my most memorable experience was closer to home. When I stumbled across a micro climate pocket at the very bottom of the Napa & Sonoma valley called Los Carneros which is north of the San Pablo Bay in California. The bay produces fogs and moderating cool breezes that keep this small microclimate contained to the area.  Here they produced some beautiful sparkling and other wines from chardonnay and pinot noir varietals that exhibit surprisingly cool climate characteristics.  The primary grapes grown in Los Carneros are those from Burgundy; chardonnay and pinot noir. There are also a number of other varietals in the area, especially syrah and even cabernet sauvignon, although most of the region is too cool for that heat loving grape. Thanks to those microclimates hidden in the rolling hills it's possible to find warm spots that support all kinds of grapes. The foods in the area were mostly farm to table fare, something I am passionate about, featuring delicious sun ripened produce lovingly crafted into masterpieces. We were blessed with incredible views and excellent weather.
Select a six pack of wines that you think are absolutely outstanding and inspirational, and that will set people on a journey of vinous discovery and enlightenment.
Every palate is different. I personally recommend…
1) Map Maker Pinot Noir, Marlborough, New Zealand – Old world meets new world flavours.
2) Purple Angel Carmenere, Colchagua Valley, Chile – Old Bordeaux variety found new home producing Black Cherry, Blackberry and fine dark Chocolate notes.
3) Franciacorta Cuvee Prestige, Sparkling, Ca'Del Bosco, Lombardia Italy – Champagne quality wines from Italy at a great value.
4) Carnival of Love, Shiraz, Mollydooker, McLaren Vale, Australia – Great expression of Shiraz sure to please.
5) Schug, Chardonnay, Sonoma Coast, California, USA – From the cooler Los Carneros Region in Sonoma.
6) Adriatico Bastianich Sauvignon Blanc, Friuli Venezia Giulia, Italy – Elegant and Complex version of Sauvignon Blanc showcasing the potential of this grape.
---