30 years on, Neudorf Vineyard goes from strength to strength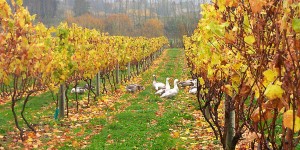 Directly following the New Zealand Pinot Noir Celebration 2010 in February this year, I attended the Nelson Aromatics Symposium, staying with the Finns at Neudorf Vineyard.
I was met at the airport by Richard Flatman, who had just left Two Paddocks in Central Otago to join the Neudorf team. Flatman is one of the most passionate organic and biodynamic viticulture practitioners in the country and clearly the Finns are not resting on their laurels in bringing him onboard, forever striving to improve in the vineyards with a no compromise approach to every facet of making wine.