Can David slay Goliath in the world's vineyards?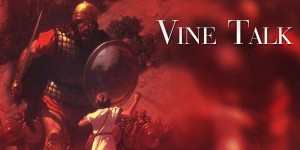 Reuters Life! – The analogy of David and Goliath seemed fitting for this vinous account as many are familiar with the legend and the substance of message in the outcome.
Metaphorically speaking, The Valley of Elah is Singapore.
The Israelites David is represented by modest wine producers at relatively user-friendly prices (sub S$100 per bottle) facing the Philistines mighty Goliath, personified by the most exalted and expensive realms of France.