(Revisited) The Wandering Palate Christmas Table – Annus Chenin, Ad infinitum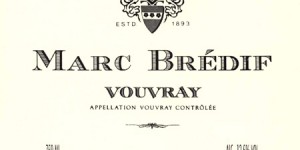 Not sure if its a longing for Christmas (summer here in New Zealand) or the fact I have had two brilliant bottles of Millton Chenin Blanc in  the last few days, so I thought we would revisit an article I wrote in December, 2012, "Annus Chenin, Ad infinitum".
Millton's 2009 Te Aria Chenin Blanc Demi-Sec that was sensational paired with "Countryside Bird", Hay baked quail (think Hāngi style in an oven), forest mushroom, ash potato, Maori spinach, popcorn grits, locust, foraged greens, preview of their Wellington on a Plate special menu "Land, Sea and Sky", designed by Andre Rotar, their 21 year-old kitchen hand! Well, with a bit of mentoring by executive chef, Laurent Loudeac. Absolutely brilliant dish and ingredients foraged from Wellington region with a wink to Noma.
A few days earlier I had the Millton Te Aria Chenin Blanc 2013, current release, which I am convinced is the best value white wine in all New Zealand and touchstone for this variety…large tasting note on this coming up.
Cheers and won't be long for Christmas!