The Four Seasons Hotel, Hong Kong – Perfect for all Seasons and Reasons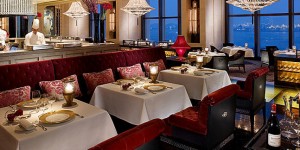 The Wandering Palate's recipe for an ideal urban family holiday catering to everyone's needs and desires.
One of the conundrums of family holiday planning is trying to cater to everyone's individual wants and needs, both adults and children. Actually, the reality is everything gets planned around the children, which is where most hotels fall short in catering to the most demanding of all guests. They may not pay the bill but I can assure you, if the kids are happy mum is happy. And if mums happy, dad is happy and you will potentially have a repeat customer.