5 Quick & Effective Barbecue Ideas from Ruth Pretty
---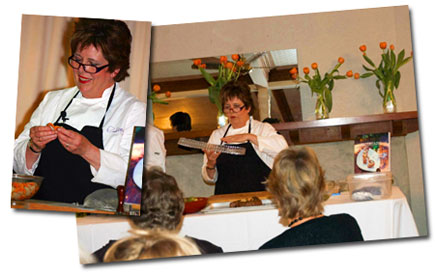 1. Everyone loves toast but toast is not necessarily a breakfast dish. Store sourdough bread in the freezer for unplanned barbecues, particularly to serve with drinks before the main event. If you wish slice sourdough before you freeze.
Brush bread slices with extra virgin olive oil and over a char grill or on a flat grill plate, heated to medium , toast bread slices till golden brown on both sides. Place side bowls of flaky salt, roasted garlic pulp, sliced tomatoes or finely grated Parmesan close by to barbecue for guests to slather or sprinkle on to the bruschetta.
2. Slice haloumi and toss in extra virgin olive oil and place on a barbecue hot flat plate and brown on both sides. Squeeze lemon juice and grind black pepper onto haloumi and serve with chopped beetroot salad or tomato and basil salad. Alternatively offer to guests with bruschetta.
3. Sausages are always tasty cooked on the barbecue but try chorizo for a change. Chorizo is a spicy Spanish style sausage. Slice chorizo into thick rounds on the diagonal and place rounds on to a hot flat plate to brown on either side. Place rounds into a bowl and offer to guests with bowls of plump green olives and lightly toasted almonds.
4. Lamb chops sound boring but they need not be. For extra juicy chops ask your butcher to cut double thickness mid loin or rib chops. Place a small amount extra virgin olive oil in a flat bowl and add some freshly chopped parsley leaves, freshly ground pepper and say ½ teaspoon finely grated lemon zest. Rub the chops in this mixture and leave at room temperature for up to 20 minutes before cooking to medium rare on a medium to hot char grill or flat plate.
5. Stone fruit is always appreciated as dessert at a summer barbecue but is not always as ripe as you may be hoping for. Cut fruit in half from top to bottom and sprinkle with brown sugar. Leave a room temperature for at least four hours or in the fridge overnight to soften and sweeten the fruit.
To prevent sugar cooking to toffee on the barbecue place a Teflon sheet on flat plate and heat to medium. Place cut side of fruit on to cook and when fruit begins to brown turn over to brown the other side. Serve for dessert and if you wish accompany with whipped cream with vanilla added.
My good friend Ruth Pretty is gearing up for the New Zealand summer; in general the optimum months are February through April with long, warm and dry days with pleasantly mild evenings. The BBQ becomes the cooking appliance of choice and there is no one more skilled and innovative with the BBQ than Ruth. She is the Julia Child of New Zealand, obviously still very much alive, indeed one of the most dynamic, charismatic and jovial chefs you will meet.
Ruth Pretty Catering is an unparalleled combination of Ruth and her husband Paul (who handles the behind the scenes logistics) catering to everyone from Her Majesty Queen Elizabeth II to Elton John, to intimate weddings at their fabulous property, Springfield. Whether it be 1000 people or a picnic for 2, they have the expertise, flair, logistics and personal touch to ensure any events success and as far as I know, a 150 percent success rate!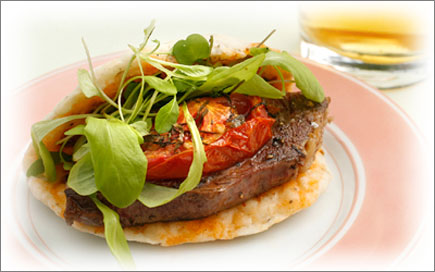 Simplicity and great produce is the key to Ruth's approach, along with exacting detail and organisation. The most revered and talented chef's in the world will tell you, the simplest dishes can be the hardest to achieve and frustratingly elusive as we try to impress with our cooking prowess. I have an indelible picture in my mind of the feast Ruth put on for Paul's 40th birthday where one of the most simplest of dishes is indelibly impregnated in my mind, the taste still lingering on my palate a decade later of the freshest, most intensely flavoured crisp and succulent green beans I have ever tasted. They were blanched and tossed with butter and several grinds from the rock salt and peppermill. That's it, almost embarrassingly simply but executed with perfection. Oh, and they came from an organic farm just down the road, picked only a few hours before serving.
You will find invaluable simple yet tasty recipes and tips on Ruth's website, also be sure to subscribe to her newsletter. Also check out her cooking class calendar which are a must for any gourmand, even if you don't live in New Zealand, this can make for an wonderful enlightening and entertaining inclusion to a overseas gastronomic holiday itinerary.
Visit www.ruthpretty.co.nz
---