The grape and the grill
---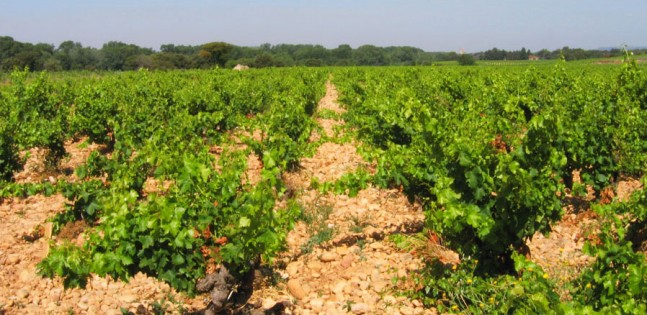 For many summer means BBQs, and a great refreshing accompaniment is a glass of chilled red wine, writes Curtis Marsh.
In the heat of the summer months, even the most ardent red wine drinkers gravitate towards white wines, perhaps the more savvy new age imbiber indulging in rose.
However, if you are like me when it comes to the BBQ, both the apparatus and cook just do not seem to function adequately without a glass of red in your free hand. Notwithstanding, the enticing smoky, meaty incense of broiling pork cutlet's or succulent sirloins teasing the olfactory senses in the direction of a wholesome red. Apologies if you are vegetarian.
The more sophisticated instinctively head towards a lighter pinot noir as its soft tannin profile lends itself nicely to chilling down a few degrees, as we say in the trade, "just taking the edge of it" making it more refreshing. Even better, a good Cru Beaujolais like Morgon or Moulin-a-Vent comes to its own this time of the year.
Somehow, the concept of chilling red wines down a little has infiltrated restaurants in Hong Kong as a prerequisite, regardless of season. The old adage of serving reds at room temperature takes a new meaning here when its swelteringly hot outside yet the dining room is heading to sub zero with the air- conditioning invariably belting out directly on your table. By the time the wine comes out of the laboring wine fridge and lands on your table, that first sip of cabernet sauvignon leaves your mouth puckering and is as enjoyable as a cup of cold Chinese tea.
On the other hand, many restaurants like to display wine as part of their decor. While the ambient temperature of the room might appear conducive enough, the reality is the air-conditioning is most likely turned off between services and overnight, with the wine suffering from these temperature fluctuations. Invariably red wines arrive at the table with the bottle cool to the touch yet the contents unpalatably warm.
Airline service is worse, trundling down the isle with their trolley's dispensing near-frozen wine. Even if you turn left as you enter the plane, that illustrious Bordeaux Cru Classe thrust at you with gushing enthusiasm, only to be poured into a Marmite jar, will be so cold you end up hugging the glass for the next 30 minutes, attempting to bring it up to an enjoyable drinking temperature. I wonder which airline will be the first to understand they are committing vinous blasphemy and employ a Riedel stemless glass, not only befitting the wine, but far better equipped for turbulence.
At the risk of sounding like a wine bore, I want to explore red wine serving temperatures further. Notwithstanding my own experience and opinion on the subject, I decided to approach the most fastidious, intense perfectionist winemaker I know on the planet, Michel Chapoutier, at the helm of the famous Maison M Chapoutier in the Rhone Valley, France.
Chapoutier spends as much time and energy around the world assiduously educating the trade and consumers on every precise detail of wine service and the nuances of his wines as he does growing and making them.
I have never encountered someone so meticulous in detail when it comes to the serving and enjoyment of wine, yet he is never boring or wearisome. To the contrary, he is jovial and amplified with an engaging intellectual magnetism.
Broaching the subject with Chapoutier, he launches his professorial ethos: "What I can tell you is that the temperature is very important. It is difficult to talk about a serving temperature without speaking of alcoholic strength. Alcohol is used to make thermometers because it is very sensitive to the temperature and expands. That means that there has to be alcohol in the wine for it to be stable but not especially for its taste. So the higher the alcohol strength is in a wine, the cooler it should be served."
Relating this to his own region, he goes on to say: "A Northern Rhone red such as Crozes-Hermitage with an alcohol strength of 13 alc/vol can be served at a temperature of 17 degrees Celsius. Whereas a Chateauneuf du Pape from the Southern Rhone with an alcohol strength of 15 will have to be served at one or two degrees Celsius less."
Paradoxical to French parochialism, Chapoutier is a devoted advocate of Australian wine, stressing that his theory also applies to the Australian wines. He expands: "The reproaches that some people make on powerful wines are not founded. I have often seen in Australia, red wines served at room temperature, around 20 degrees Celsius, and it is obvious that a wine with an alcohol strength of 15 served at such high temperatures gives the impression that it has an alcohol strength nearer to 20 as the alcohol expands with the heat.
"Clearly it is important to educate the consumer, you must not hesitate to serve a red wine at 17 or even 15 degrees Celsius, because even if it is a little fresh, it can be kept longer in the mouth and will reach the right temperature in less than two seconds, releasing its aromatic complexity."
Concurring with Chapoutier, I add that the complexities of Asia's often humid climate and extremes between the outdoor and artificial ambient room temperatures make it challenging to balance dining comfort and the tactile sensations of wine circuitous in reconciling one's mood and thirst. On the one hand hankering for a cold glass of riesling and on the other in needing a glass of spicy shiraz to warm oneself.
Pointing out the shortcomings of antiquated wine etiquette Chapoutier explains: "It is important to be reminded that the notion of `room temperature' was not the temperature of the dining room but that of the room next to the cellar where the bottle of wine was prepared before serving. The bottle was placed upright for 24 hours so that the sediment went at the bottom of the bottle, opened to aerate the wine or even decanted and the wine was served at the temperature of that room."
Sensing this has become a long- winded aestheticism of red wine and losing its bearing to the humble BBQ, perhaps I should have said outright, a bucket of cold water for the red wines is imperative. Do not fill it to the brim with ice, rather just pop in a few lumps from time to time to maintain coolness, but you must keep the bottles in the bucket or vessel and not on the table.
There really is nothing worse than warm red wine on a summer day and apart from unpleasantness in taste; the accentuated alcohol will go to your head.
And, the perfect sunny BBQ red? M Chapoutier Belleruche Cotes du Rhone rouge mais bien sur.

I cannot fathom why the new world has not grasped the de rigueur Rhone Valley technique of fermenting and maturing red varieties solely in stainless steel, relying on the organic phenolic flavonoids and grape tannins, achieving plenty of flavor yet maintaining elegance and drinkability, rather than unnecessary and overbearing oak, or oak chips for that matter.
If you are sick of the sameness or heaviness of industrialized wines, try this Cotes du Rhone Rouge, a blend of 80 percent Grenache, 20 percent Syrah, distinctive and complex moreover, expressive of its spirit of place.
The current vintage 2005 has an exuberant raspberry and red cherry perfume, building in intensity with stewed plum sweetness among grilled meats and smoky fireside charcoals (and that's not just the BBQ smoke wafting into my nostrils). An effusion of Provence with scents of dried herbs – oregano, thyme, lavender, aniseed, black pepper and five-spice with a background of black Kalamata olives and warm granite rocks. A racy, tart palate entry, engulfs the mouth with sour raspberry and cherry, a surge of crunchy acidity accelerating the piquant flavors across the palate, then running into earthy, baked clay, charry, herbal tannins, chalky and cooling, almost Amaro-bitternut-like, turning the wine savory and gasping for another mouthful.
While 2005 is fortuitously an excellent ripe vintage, you will find the Chapoutier Cotes du Rhone remarkably consistent in quality year to year, in no small part due to biodynamic viticulture championed by Chapoutier.
It is incredible value at HK$100 per bottle if purchased by the dozen from the direct importer Connoisseur Wines, www.connoisseur-wines.com.hk (tel: 2772 3670), otherwise available at City Super.
On the web: www.chapoutier.com and www.mchapoutieraustralia.com
---