Singapore sale confirms Asian interest in Burgundy
---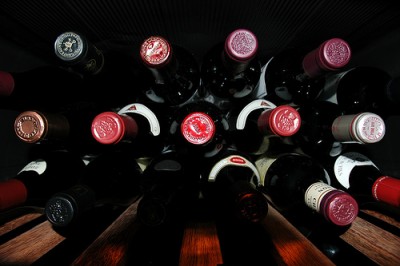 A casino owner in Singapore has spent £111,000 on a single case of Romanée Conti from the 1971 vintage.
The wine, which was sold by Bordeaux Index, is being touted by the merchant as further proof of a rising interest in fine Burgundy among Asian customers.
"The price goes to show that it's not just Bordeaux wines that [Asian] consumers are thirsty for," commented Gary Boom, adding, "Asian interest in Burgundy has really taken off over the last 12 months."
He also said that the demand is being primarily driven by sales to collectors or for gift giving and that once China really embraces Burgundy, "prices of the top brands will inevitably rise as there simply isn't enough of it to cater for demand."
His projection supports the view of Johnny Goedhuis, who, when speaking to the drinks business last month, forecast an end to good-value fine wines from Burgundy as Far Eastern demand increases.
"There's a genuine feeling that 2009 could be the last reasonably priced Burgundy vintage," he commented ahead of this coming January's en primeur tastings for this vintage from the region.
His comment preceded news of an average price per lot rise of 15.7% for white wines and 12.5% for reds at the annual Hospices de Beaune auction, as well as the proclamation from Pierre-Henry Gagey, co-president of the Bureau Interprofessionnel de Vins de Bourgogne (BIVB), that the organisation would be spending €400,000 to help "conquer" the expanding far eastern market.
Meanwhile Christie's released the results of its late-November Asian auction, which raised HK$80,322,600 (£6,645,535) and completed the auctioneer's best year in the region.
Charles Curtis MW, head of wine for Christie's Asia noted that while "The sale demonstrated the continued strength of the great first growth Bordeaux," it also showed that "Burgundy values were strong, particularly for Henri Jayer and Domaine de la Romanée-Conti."
A lot of the former comprising six bottles of Echézeaux 1978 was bought for HK$744,000/£61,554 while 12 bottles of DRC La Tâche 1990 went for HK$936,000/£77,439 – well above their estimates.
Back to the Bordeaux Index sale, the UK headquartered merchant said it would be tapping into the growing wealth of Singapore with a new representative – Angelina Teh – for this country.
This article was publish in The Drink Business. All Rights Reserved.
---