Post Bordeaux Brilliance
---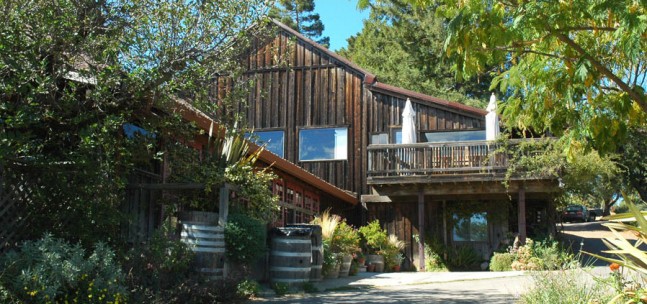 A Californian vineyard is a deserving bearer of the torch of old-world winemaking, writes Curtis Marsh.
In the world of fine wine, what was old is now new. This is not a past fashion reinventing itself, nor a renaissance of a specific variety, style or region. It is the acceptance of an age-old reality: that truly great wines are made in the vineyard.
There are distinct vineyard sites and soils emblematic of this around the world, begetting truly distinguished wines that are expressive of their unique terroir, endowed with an encompassing spirit of place and indisputable authenticity.
One such hallowed piece of earth is a barren ridge called Monte Bello, some 800 meters above sea level in the Santa Cruz Mountains, overlooking the San Francisco peninsula. It is America's archetypal vineyard terroir with Ridge Vineyards Monte Bello the quintessence of Bordeaux red grape varieties in California, if not the entire new world of wine.
It is a fascinating geology in both ancient and modern day perspective. The Monte Bello ridge was once the original west coast of the continent, an isolated belt of ancient oceanic crustal rocks from the Jurassic to Upper Cretaceous age, beaten by weather as the sea receded and by the onset of the Pleistocene Glacial age (1,808,000 to 11,550 years ago).
At the bottom of the canyon, below the heavily forested mountainside, is the sprawling metropolis of Silicon Valley, the ominous epicenter of tectonic movement and infamous San Andreas Fault. This is where the lithospheric North American and Pacific plates meet, shearing and grinding the landscape and contributing to a rare deposit of limestone substrata at Monte Bello ranch: a topsoil of decomposing metamorphic rock mixed with clay laid over fractured limestone, otherwise known as the Franciscan Complex.
Synergistic with great wines, a marginal climate plays a pivotal role in quality and the Monte Bello vineyard is most definitely on the cool side, particularly so for cabernet sauvignon. The temperature of the northeastern Pacific Ocean largely moderates the climate of coastal California and during summer the migrating Pacific high-pressure cell deflects storms northward to Oregon and Washington, almost preventing any measurable rain.
The combination of Monte Bello vineyards being largely above the enormous summer fog banks symbolic of San Francisco, the relative coolness, absence of late summer rain accentuated by being totally dry-grown (no irrigation) facilitates a much longer hang time, with the grapes and stalks reaching a unique level of physiological ripeness without the prevalent high alcohols of other Californian wines.
There may be richer, weightier, sweeter, more immediately seductive Californian cabernets, but Monte Bello's stylistic polarity is its substance: unparalleled in sappy-savory tannins, organic structure, marked minerality and complex secondary flavors that one rarely sees in new world cabernet sauvignon.
The history of the original Monte Bello vineyards goes back to the early days of Californian wine. The site was founded in 1886 by Italian-born San Francisco doctor Osea Perrone, a man of phenomenal vision and extraordinary genius in identifying this rare outcrop of limestone sub-soil, terracing and planting its steep high altitude slopes to cabernet.
The first Monte Bello wines were produced in 1892, made in the three- level winery built into the mountainside by Perrone using the indigenous limestone and used by Ridge Vineyards to this day.
As with most of America's early vineyards, Monte Bello was abandoned with the onset of Prohibition, the dilapidated winery and surrounding "middle-section" vineyard sold in the 1940s to William Short, a recluse theologian. Short rejuvenated what he could of the old vines and replanted more cabernet, eventually selling the property in 1959 to four Stanford Research Institute scientists on the proviso they maintain the historic vineyards.
Dave Bennion and his three partners renamed the winery Ridge Vineyards but retained the historical name of Monte Bello, and thus began the renaissance.
All armed with PhD degrees in engineering yet none of them with any wine industry experience, they quickly became weekend farmers and vintners with 1962 being the first official vintage. Ironically, their lack of technical winemaking served them well, approaching the winemaking in a simple, natural way, fermenting the wine with indigenous years, not filtering or using chemicals, inadvertently polarizing themselves even more from the post- Prohibition generation who were reinventing winemaking technologically.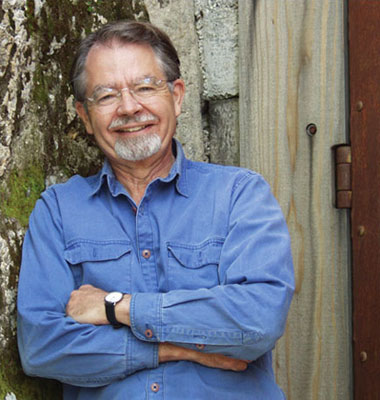 Enter Paul Draper, Ridge's iconic winemaker for nearly 40 years. From the outset he shared the same philosophies that Bennion and his partners had adopted (notwithstanding Draper has a degree in philosophy from Stanford) – adhering to traditional methods of sustainable viticulture and farming practices and relying on nature rather than technology, with minimal handling in the winery.
The empirical, non-manipulative approach of Draper may infer simplicity: "We handle the grapes and wine as gently as possible. As with raising a child, there are no recipes, only attention and sensitivity."
However to the contrary; Monte Bello is an exceedingly complex composite of non-contiguousness vineyards of different elevations, in Ridge's vernacular "the lower, middle and higher blocks."
As an example, after the primary natural ferment of the 2003 vintage and out of an initial assemblage of 30 lots, only eight were selected, with the middle blocks dominating the blend for the first time in many years. Exhaustive tasting of test blends during assemblage also determines how much – if any – merlot, petit verdot, or cabernet franc will be included in the finished wine. The lots considered unworthy go towards a highly respectable second wine called Santa Cruz Estate.

I recently sampled the 2003 Ridge Monte Bello (cabernet sauvignon 85 percent, merlot 8 percent, petit verdot 7 percent): complex aromas of cedar- forest and antique woods among smoky charcoal, sirloin steak and spicy black- pepper seasoning. There are nuances of classy new oak with mocha and polished leather in the background but overcome by a building perfume of blackberry-cassis, blood plum, intensifying to richer dried figs, prunes, licorices, treacle and Christmas-cake-like concentration.
As it breathes, minerals become more evident: graphite, iron shavings, black volcanic earth and baking rock odors with an intriguing bay leaf nuance. Palate entry is plush and expansive while layers of dark chocolate saturated in intense blackberry fruit peak at a level of sweetness then turn savory and meaty, with some licorices, tobacco leaf flavors. Mouth- coating powdery chewy, sappy tannins kick in, augmented by lively acidity.
Just as you think the wine is tailing off it comes back with an intense rush of sour juniper berry, blackberry and raspberry fruit lasered to your taste buds, the iron-like acidity and balsawood dryness giving it brilliant length and freshness. An incredibly profound wine, voluminous with mouth-filling density yet retaining poise and elegance throughout, a consummate iron fist in a velvet glove that will live for two decades.
I have also recently tried the 1999 Ridge Monte Bello, from a cooler and admittedly difficult year. I really liked the acid profile of this wine, looking much like a top Bordeaux;aromas of charred wood, treacle and licorices, wet earth, dried morels and truffle, cooling iron-minerals, barky with burnt-woods, piercing fruit, blackcurrant, juniper berry, wet earth, forest floor, perky steely acidity, elegant finish, very fine tannins.
Needless to say, Ridge Monte Bello has a devout following and is snapped up upon release, indeed much of it sold through the cellar door en-primeur. For more – www.ridgewine.com.
The newly appointed Hong Kong agents, Berry Bros & Rudd, inform me a selection of the 2005 Ridge wines are due later this year, including the Santa Cruz Estate and their outstanding zinfandels, although no Monte Bello. Berry Bros & Rudd are, however, about to do an en-primeur of 2006 Monte Bello in various formats for approximately HK$5,500 per six in bond. I would suggest communicating directly with managing director Nicholas Pegna (nicholas.pegna@bbr.com.hk). Otherwise, visit www.bbr.com.hk.
There is a small prize of the 1999 and 1998 Monte Bello (HK$1,573 per bottle) at Rare & Fine Wines, L6 Bank of East Asia Building, Central (kkwong@rarenfinewines.com.hk).
I have also uncovered a treasure trove of 2003 Monte Bello at Richfield Brands in Singapore; 750ml at S$244 (HK$1,257) per bottle, 1.5 liter (magnum) at S$489, and a tantalizing six- liter format at S$1,760. For more – www.richfieldbrands.com or email Alan Wong (ahywong@mac.com).
Ridge's Paul Draper once explained to a journalist from The Times of London: "I decided that the finest wines I'd ever tasted were old Bordeaux, made by traditional methods." It is evident that the student has become wiser than the master; Ridge Monte Bello no longer need bow to the old world, nor the great Bordeaux chateaux. Indeed, Bordeaux should pay respect to Ridge, as clearly demonstrated in the 30-year anniversary of the "Judgment of Paris Tasting,", as reported in my previous column "Ridge of no return."
---