Conrad Koh Samui – Wittmann Wine Dinner – 23rd November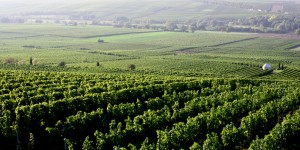 The notion of German Riesling being the most harmonious of all wines with Thai food is an understatement in the realms of wine and food pairing; it is more like they were made for each other. Moreover, of all the top-echelon German producers, Wittmann is for me, unparalleled in its exhilarating energy and purity of limestone infused minerality and mouthwatering succulence. Above all this, the chance to meet one of the world's leading biodynamic vignerons in such an idyllic environment is simply a rare opportunity not to be missed. Get on plane!
And, Wandering Palate readers also enjoy complimentary limousine pick-up from and to hotels & resorts located on Koh Samui (subject to availability) and a THB 1,000 discount with a reduced cost of THB 2,900++ per person.