Winefuture Hong Kong 2011
---

PARTICIPATE IN THE WORLD'S MOST PRESTIGIOUS WINE SUMMT IN ASIA
Winefuture Hong Kong 2011 is only 2 months away and wine aficionados around the world are gearing up for what is set to be Asia's biggest conference on wine ever. Over 40 speakers from around the world, including Robert Parker Jr., Jancis Robinson MW and Pancho Campo MW, will be gracing Hong Kong's shores to talk about the future of wine in Asia. We also have celebrities from the film making scene, namely Francis Ford Coppola.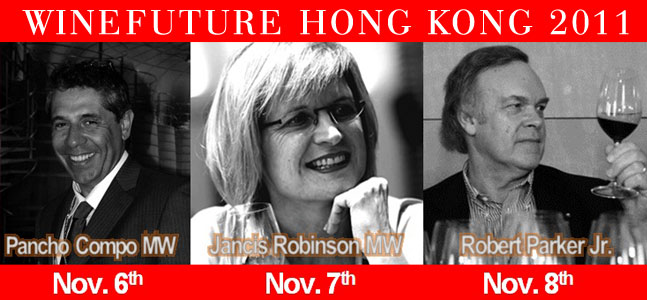 Tickets are currently on sale at the early bird discount rate and will remain at this low price until September 15th when the offer ends.
Ticket Prices:
Gold Ticket (Grand Tastings + Conferences)
Before 15th September: 1,900 Euro
After 15th September: 2,500 Euro
Silver Ticket (Conferences only)
Before 15th September: 950 Euro
After 15th September: 1,200 Euro
Gala Dinner
Before 15th September: 190 Euro
After 15th September: 250 Euro
Amongst the celebrity wine speakers joining the conference will be world-renown director Francis Ford Coppola, legendary winemaker Antonio Gaja and mastermind of the 1976 Judgement of Paris, Steven Spurrier. Delegates will join speakers to study the challenges and opportunities for the wine sectror in regards to trends, consumption, marketing, communications, economics, sales and the internet.
Official Website: www.winefuture.hk
Official Partner: Asia Wine Service and Education Centre www.awsec.com
Contact: winefuture@awsec.com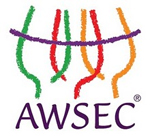 WineFuture Hong Kong 2011 promises to be the biggest and most influential wine conference, culminating in an Official Dinner, attended by all the speakers and will match Spanish wines and flair with Asian influences and cuisine.
For admission tickets and sponsorship opportunities at Winefuture HK'11, please contact AWSEC on +852 2964 0188.
---