The Wandering Palate & Friends – Sam Neill & Phil Jones at Iggy's
---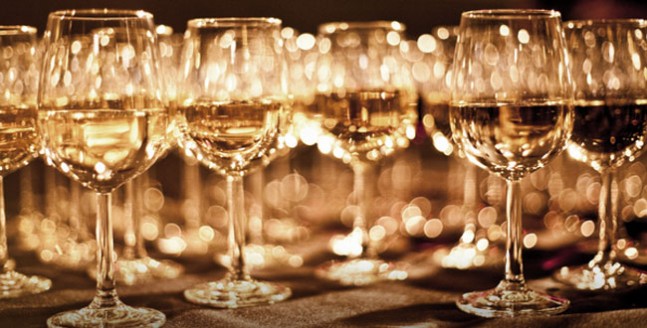 Following on from our hugely successful Burghound event "An Unparalleled Passion for Pinot Noir and Chardonnay", in another coup de mâitre, The Wandering Palate and Hermitage Wine bring together two renown Pinot Noir virtuosos from the most southern reaches of cool-climate wine regions in the world – Sam Neill, acclaimed actor and proprietor of Two Paddocks in Central Otago, New Zealand and Phillip Jones, the 'Pinot Noir prodigy from down-under' with his Bass Phillip vineyard in the unique terroir of Leongatha South, Gippslands, Victoria, Australia.
Both champions of organic and biodynamic viticulture, they cultivate wines that speak volumes of their 'sense of place' – pure expressions of terroir and profound personality – that pinot noir enthusiasts around the world religiously follow each vintage and eagerly take up the miniscule allocations that are offered.
But this occasion is more than just about wine itself; it is two intriguing and analogous stories about identity and authenticity – told by two charismatic personalities. As Neill puts it, "For me wine is about living; and also about conviviality, and friendship and conversation and silliness and romance. It's like art and cars… the more you know the better you understand."
And there is a third collaborator in this sybaritic gathering, this Epicureanism and conspiracy to drink fabulous pinot noir – award winning Sommelier and highly revered restaurateur, Ignatius Chan, the culinary eponymous, Iggy's, our venue for this dinner. Iggy will be drawing on his expertise and endless travels of discovery and his enduring passion for pinot noir to create a special menu for the evening.
The Wandering Palate & Friends – Sam Neill & Phil Jones at Iggy's, Friday 24th June 2011.
Seats for the dinner are very limited, so please register your interest with Eugene at Hermitage Wine, eugene@hermitagewine.com Tel: +65 6438 1120
Incorporating Iggy's full gastronomic menu and 8 Pinot Noirs – the total price per person is SGD$525 net, which is indeed good value. Putting that in to perspective, will be enjoying some fabulous and rare wines at below cost including Sam Neill's single vineyard First Paddock Pinot Noir 2007 – with such a tiny production, it was only bottled in magnums and never release commercially.
Moreover, in a recent blind-tasting competition between alumni of some of the world's top business school, in which leading wine commentator, Jancis Robinson MW participated, she comments, "The best-performing wine in a way was Sam Neill's Two Paddocks Pinot Noir 2008 Central Otago, which most tasters guessed as French and therefore presumably burgundy rather than New Zealand."
We will also feature the 2003 Bass Phillip Reserve Pinot Noir, just recently winning the most preferred choice in our Burghound event, DRC vs. the World, an international blind tasting including La Tache 2007. Read more on this Domaine de la Romanee Conti vs the World Blind Tasting Results … and a bottle of the Bass Phillip 03' Reserve costs more than this dinner alone.
Above all, this is a unique – possibly once in a lifetime event – that is, well – priceless.
Wines for the evening
Bass Phillip Crown Prince Pinot Noir 2009
Two Paddocks Pinot Noir 2008
Bass Phillip Premium Pinot Noir 2009
Two Paddocks Pinot Noir 2007
Bass Phillip Estate Pinot Noir 2006
Two Paddocks First Paddock Pinot Noir 2007
Bass Phillip Reserve Pinot Noir 2003
Two Paddocks First Paddock 2007
Menu available shortly… check back later.
Phillip Jones from Bass Phillip – New World Pinot Noir like you have never seen before!
Proprietor and winemaker of Bass Phillip, Phillip Jones is an enigma to some and a genius to others. He knows more about Burgundy than any Burgundian winemaker I know, although refutes any suggestion that his wine might be 'Burgundian in style', and yet wine enthusiasts regard his wine with the same reverence as a 'top Domaine'.
He arguably makes the best and most distinctive pinot noir in Australia, indeed unique in its location, in prime dairy country near Leongatha in South Gippsland with vines planted back in 1979 on deep silty loams with a high iron content – a factor that gives tremendous colour to the fruit.
The vineyard property is tiny and with un-irrigated vines grown biodynamicaly yields are miniscule – sometimes less than 1 ton to the acre, with the annual production limited to only a few hundred cases. Painstaking attention to detail in part leads to these small quantities with individual bunches hand sorted, graded and discarded if they are not up to the rigorous Bass Phillip standard (up to 30% of fruit is discarded in difficult years).
The Reserve Pinot Noir is almost impossible to get, in some years only one barrel of Reserve will be bottled, but is arguably the greatest Pinot Noir produced in Australia – if not the world – or is that the Bass Phillip Crown Prince Pinot Noir is arguably one of the greatest pinot noir wine bargains in the world! www.bassphillip.com.au
The proprietor of Two Paddocks is New Zealand actor Sam Neill, who began with modest ambitions to satisfy the thirst of family and friends however, by his own admission, has now become "Outrageously ambitious – we want to produce year after year, the world's best pinot noir".
Initially planting five acres of pinot noir in the sub-region of Gibbston in 1993, colloquially referred to as Original Paddock, this is released as 'First Paddock' when bottled as a single vineyard cuvee in appropriate years. A subsequent purchase of 7 acres in the Alexandra sub-district was planted in 1998, named Alex Paddocks and released as 'Last Chance' taking its name from an old gold miner's watercourse that runs through the vineyard, dating from the 1860s.
In 2000, Neill purchased a sixty-acre farm called Redbank Station in Alexandria, formerly a government horticulture research station cropping a number of exotic plants, many of which have been retained. About 14 acres have been planted mainly to pinot noir with a little riesling and referred to as 'Redbank Paddocks', although there is ever-expanding range of crops, fruits including cherries, nectarines, apricots, cumquats, vegetables, truffles, saffron, walnuts, pistachio nuts, olives, lavender, thyme, bay trees, saffron, ginseng, peppermint, clover, St. John's wort, marigolds, poppies and more. Throw in a few sheep, pigs and chickens (for eggs only) and you can sense Neill is a indeed an inimitable auteurist agriculturalist.
The Two Paddocks wines are made by Central Otago wonder boy, Dean Shaw, at Central Otago Wine Company, which is owned by Sam Neill. With such limited production but friends and devoted followers all over the planet, Two Paddocks wines are tightly rationed out each year, what's more the upcoming 2009 production was minuscule do to frosts. So there will be rationing of the rations. Needless to say, meeting the proprietor increases your chances of – a ration. www.twopaddocks.com
The Wandering Palate & Friends – Sam Neill & Phil Jones at Iggy's, Friday 24th June 2011.
Seats for the dinner are very limited, so please register your interest with Eugene at Hermitage Wine, eugene@hermitagewine.com Tel: +65 6438 1120
---