The Prince Wine Store – Matteo Correggia Dinners in Sydney and Melbourne with Sara Palma
---
Matteo Correggia – A Piemonte Visionary – Dinners

SYDNEY
When: Monday 29 April, 7:30-10pm
Where: Buzo Trattoria, 3 Jersey Road Woollahra.
Cost: $120 per person
Bookings: CLICK HERE or telephone the store on (03) 9686 3033


MELBOURNE
When: Tuesday 30 April, 7:30-10pm
Where: Sosta Cucina, 12 Errol Street, North Melbourne
Cost: $120 per person
Booking: CLICK HERE or Telephone the store on (03) 96863033

Before his tragic death in 2001 Matteo Correggia had revolutionised the Roero area (just north or Barolo) by proving that wines of breed, quality and longevity could be made off the steep vineyards of his family farm. In particular, his Nebbiolo's set the world alight by presenting wines that challenged and more than favourably compared to the wines of Roero's more highly regarded neighbours in Barolo and Barbaresco. Indeed, so successful was Correggia in showing the potential of the Roero region you now find a host of Barolo luminaries like Luciano Sandrone farming vineyards in the zone.
Today the property is managed and run by Matteo's widow, Ornella, winemaker Luca Rostango and Sara Palma (who does everything else!). We are delighted to have Sara in town for her first ever visit to Australia for a couple of dinners; one in Sydney and one in Melbourne. We've flown out back vintages to run alongside the current releases and these include the famed single-vineyard wines from Marun, Val di Preti and Rocche d'Ampsej. In addition, we have deliberately subsidized both dinners in order to keep them accessible to as many people as possible.
We really hope you can join us to taste some of Italy's greatest wines at two of Melbourne's and Sydney's best Italian eateries.
To book either use the links above or telephone +61 (03) 9686 3033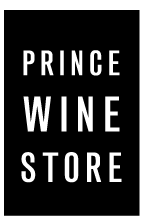 Sydney menu and wines:
All the older wines have been airfreighted directly from Correggia.
First course
Matteo Correggia Roero Arneis DOCG 2011
Second course
Matteo Correggia Barbera DOC 2010
Matteo Correggia Barbera Marun DOC  2010
Matteo Correggia Barbera Marun DOC 2004
Third course
Matteo Correggia Roero Nebbiolo DOC 2010
Matteo Correggia Nebbiolo D'Alba La Val dei Preti DOC 2010
Matteo Correggia La Val dei Preti DOC 2001
Fourse course
Matteo Correggia Roero Riserva Rocche d'Ampsej DOCG 2007
Matteo Correggia Roero Riserva  Rocche d'Ampsej DOCG 1998
Melbourne menu and wines:
Vitello tonnato – Poached veal dipped in a tuna mayonnaise with seared yellowfin tuna & capers
Matteo Correggia Roero Arneis DOCG 2011
Ravioli al plin – Piemontese style ravioli filed with braised rabbit, spinach and parmesan
Matteo Correggia Barbera DOC 2010
Matteo Correggia Barbera Marun DOC  2010
Matteo Correggia Barbera Marun DOC 2004
Brasato di Nebbiolo – Sher wagyu beef cheek marinated and braised in nebbiolo
Matteo Correggia Roero Nebbiolo DOC 2010
Matteo Correggia Nebbiolo D'Alba La Val dei Preti DOC 2010
Matteo Correggia La Val dei Preti DOC 2001
Formaggi Piemontesi
Matteo Correggia Roero Riserva Rocche d'Ampsej DOCG 2007
Matteo Correggia Roero Riserva  Rocche d'Ampsej DOCG 1998
---