Schubert Wine Dinner at Conrad Koh Samui, Thailand
---
The intrepid Kai Schubert of Schubert winery, Martinborough, New Zealand is parachuting into the Conrad Koh Samui on March 24th and will be hosting an intimate wine dinner at the resorts fabulous modern Thai cuisine restaurant, Jahn.
I have no idea how Kai will explain this one to his partner (and winemaker) Marion, working so hard and diligently bringing salutary libation to every corner of the world. It's a dirty job, but…
It is does however add to the compelling reasons for a weekend away with a mix horizontal meditation saturated in azure blue sky and waters, tantalizing the senses with modern Thai like you have never had before at the hands of Chef Joe Diaz, paired with some of the best pinot noir on planet earth.
For further visual and written seduction – also scroll down for full details and menu
http://www.thewanderingpalate.com/travel/room-with-a-view-%E2%80%93-conrad-hilton-koh-samui-thailand/
http://www.thewanderingpalate.com/must-have-wines/schubert-new-zealand-winery-of-the-year/
As you bring up flights to Koh Samui, go straight to the source of gastronomic pleasure coordination, Conrad Hilton Koh Samui Food & Beverage Manager, Roman Nieschlag, Roman.Nieschlag@conradhotels.com and make sure you mention the Wandering Palate for extra VIP service. Yes indeed, "Life is filing in time between meals… and a meal without wine could only be breakfast."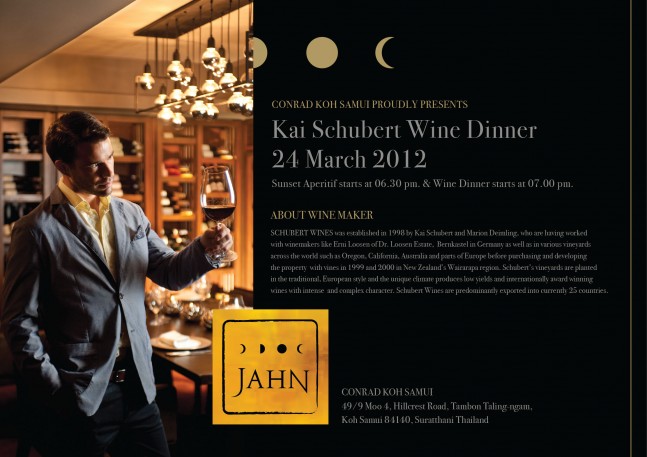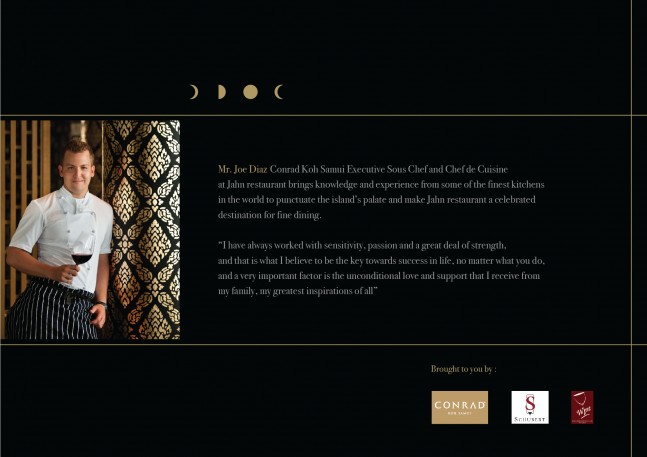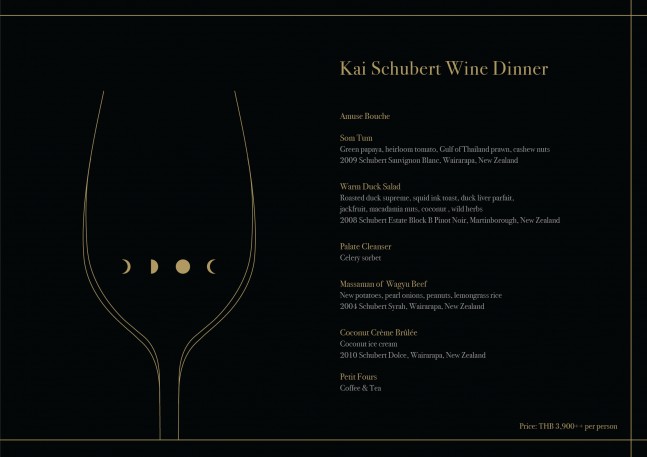 ---