RIPPON VINEYARD – CENTRAL OTAGO – SINGAPORE WINE DINNER WITH NICK MILLS, Proprietor & Wine Grower, at The Tippling Club
---
We warmly welcomes Nick Mills, the indefatigable owner, inspired biodynamic wine grower and winemaker of the pioneering RIPPON winery in Central Otago.
As the son of Central Otago viticulture pioneers Rolfe and Lois Mills, Nick is the fourth generation on the family farm and was born at the same time as his parents' first plantings of Rippon Vineyard. Following a stint representing his country in skiing, Nick lived and studied in Burgundy and worked in several of France's most esteemed domaines including Domaine Albert Mann, Domaine Jean-Jacques Confuron and Domaine de la Romaneé-Conti.
Nick is a man at peace with nature. This translates clearly into his wines. The estate went full-on biodynamic after Nick returned in 2002 and quality continues to soar. Terroir becomes even more pronounced as he started bottling the different blocks of his Pinot Noir separately to express the diversity of the vineyards. Nick's family estate Rippon is artisanal and natural, a welcome breath of fresh air amidst a crowded lot of commercial brands that New Zealand has churned out since the 1990s.
Overlooking Lake Wanaka, Rippon boasts some of the most spectacular views in any winery in the world and has been home to some of New Zealand's most uniquely excellent wines too. The Telegraph UK boldly reports, "Rippon is one of the most lauded names in New Zealand for pinot noir right now…," while Lisa Perrotti-Brown MW of The Wine Advocate affirms that "this estate…comes highly recommended by me!" Matthew Jukes advises, "If you want the world to move for you, drink Rippon."
To complete the wine experience, chef Ryan Clift (right) and his team at TIPPLING CLUB will work their magic as they present an exciting and innovative 5-course dinner menu to pair with Nick's singular wines. Chef Ryan had worked alongside some of the world's best chefs such as Marco-Pierre White, Peter Gordon, Emmanuel Renaut, Shannon Bennett, and Raymond Capaldi. He is also the first Singapore-based chef to present at the highly prestigious Madrid Fusión culinary event. Tippling Club has now climbed to number 10 spot on The Miele Guide amongst its many other accomplishments and accolades.
The dynamism, originality and respect for produce converge in this food and wine dinner event. Get upclose and personal with the man behind Rippon; expand your minds and tantalise your pleasure points as cutting edge gastronomy meets beautiful wines of nature this evening.
Seatings are very limited. RSVP is to be made through events@artisan-cellars.com with your full contact details (name, email and telephone).
THURSDAY, 12 JULY 2012 7.30 PM
S$ 155 ++ per person for 5-course dinner with 5 wines
TIPPLING CLUB, 8D DEMPSEY ROAD, SINGAPORE 249672, For directions, please call +65 6475 2217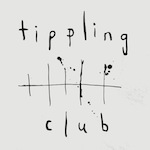 DINNER 5-COURSE MENU by TIPPLING CLUB
WINES
Aromatic whites
2011 SAUVIGNON BLANC
2010 GEWURTZTRAMINER
Pinot Noirs
2009 "MATURE VINES" PINOT NOIR
2009 "EMMA'S VINEYARD" PINOT NOIR
2009 "TINKER'S FIELD" PINOT NOIR
Guest attendance is by RSVP only
Please write to events@artisan-cellars.com, or
telephone +65 6838 0373 to make your reservation.
TERMS & CONDITIONS
1.  Due to limited seatings, admission is strictly by RSVP only, subject to final written confirmation.
2.  Artisan Cellars reserves the right to make changes for the wines for the dinner.
3.  Settlement advice will be provided following confirmed reservation.
Artisan Cellars
390 Orchard Road
B1-01 Palais Renaissance
Singapore 238871
t    +65 6838 0373
f    +65 6836 0036
e    sales@artisan-cellars.com
w   www.artisan-cellars.com
---