Dr. Salomon Wine Dinner at Dolce Vita
---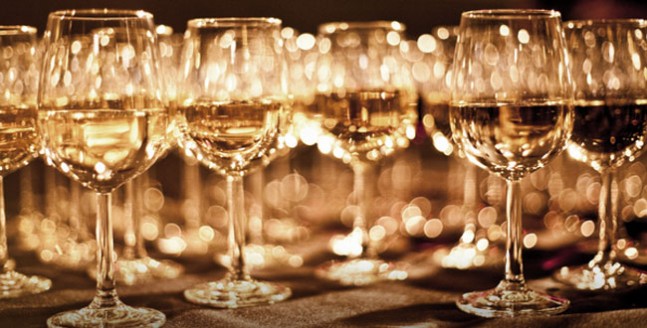 My favourite wine person on the planet, the affable and jovial Bertold Salomon from, Undhof Salomon in Krems, Austria is coming through Singapore on February 9th and holding a wine dinner at the Mandarin Oriental Hotel. Bert's infectious humble nature and warm-hearted hospitality comaflages his obvious intelect, intense passion and encyclopdic understanding of the entire wine world gained in his past role of head of the Austrian Wine Marketing Board.
The Salomon's are a remarkable wine family, acquiring the "Undhof" around 1780, which was once the farm building of a Capuchin monastery and have been producing wines since 1792. Founded on wine a millennium ago by monks who followed Charlamagne's army, Krems/Stein is an easy return day trip up the Danube by boat from Vienna. Bordering the eastern part of the Wachau, with its south-facing hills and terraces surrounding Krems and Stein, benefits greatly from the reflective warmth of the Danube River. The wines here (riesling and gruner veltliner) tend to be more approachable, softer and more delicate in fruit, with subtle spice, wet-stone, slaty minerals and well-integrated acidity.
In the middle of the 19th century, another family member went on an altogether different journey. Father John Nepomuk Hinterröcker (1819-1872), great-uncle to Edith Salomon (1914-2001), immigrated from Spitz/Wachau to South Australia in 1866. After a three-years stay at the Seven Hills Winery in the Clare Valley, he founded the St. Ignatius College in Norwood, a suburb of Adelaide. Following in the steps of his forefathers in 1995, Bert Salomon purchased a property at Finniss River on the Fleurieu Peninsula, about 45 km south of Adelaide in South Australia. The vineyard is called Salomon Estate and planted to shiraz, cabernet sauvignon and merlot.
The dinner well be held at Dolce Vita restaurant with Michelin-starred Chef Marco Pedrelli designing an authentic Italian menu to pair with Salomon Austrian and Australian wines.
---
Dr. Salomon Wine Dinner
Amuse Bouche
Duo of foie gras accompanied by strawberry espuma, balsamic foam and Szechuan pepper biscotti
Salomon Undhof Gelber Traminer Noble Reserve, 2007
Veloute of roasted pumpkin with pumpkin fricasse and almond foam
Salomon Undhof Wachtberg Kremstal Grüner Veltliner Erste Lage, 2009
Grilled red mullet crushed ratte potatoes, baby spinach and Razor clam salad
Salomon Undhof Pfaffenberg Kremstal Riesling Erste Lage, 2009
Salomon Undhof Steiner Kögl Kremstal Reserve Riesling Erste Lage, 2009
Tenderloin of Angus grain-fed beef with wild forest mushroom puree, potato fondant and port wine jus
Salomon Estate Finniss River Cabernet Sauvignon, 2008
Salomon Estate Finniss River Cabernet Merlot, 2006
Pear and mascarpone slow cooked williams pear with cassis and citrus mascarpone sorbet
Salomon Undhof Auslese Riesling, 2006
---
Date: 10 February 2011
Price per person is SGD$138++
For reservations, please call Dolce Vita at 6338 0066 or
Email mosin-dolcevita@mohg.com
If you would like to learn more about Austrian wines, the Austrian Wine Marketing Board have an excellent website www.winesfromaustria.com
---