COLOMBO Winery – Martinborough Celebrating 1 year NO MENU NIGHT on Friday 18th November
---
Big thanks for all the support over the last year.
We are looking forward to kicking off the summer season with our first
NO MENU NIGHT on a FRIDAY.  www.colombo.co.nz
With the fine weather just around the corner you can relax on the deck with friends, enjoy a casual dinner for $20 plus drinks.
From November NO MENU NIGHTS will be on the 3rd Friday of each month from 6pm.
Friday    18th Nov, 2016
Friday    16th Dec 2016
Friday     20th Jan, 2017
Friday     17th Feb 2017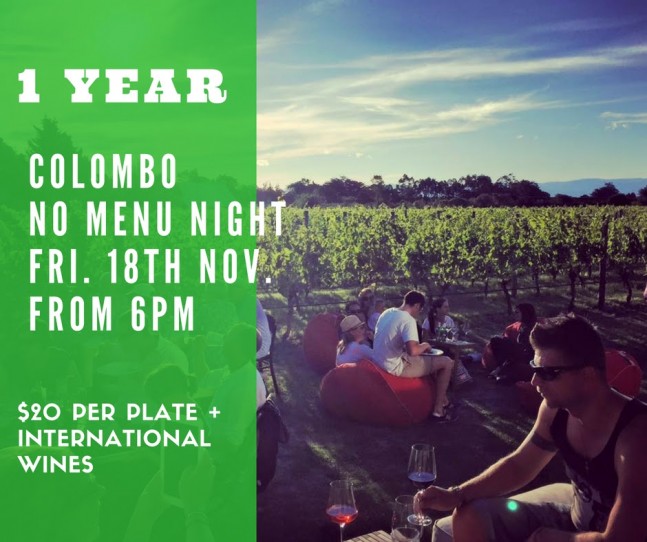 ---