Association of Australian Boutique Winemakers Awards
---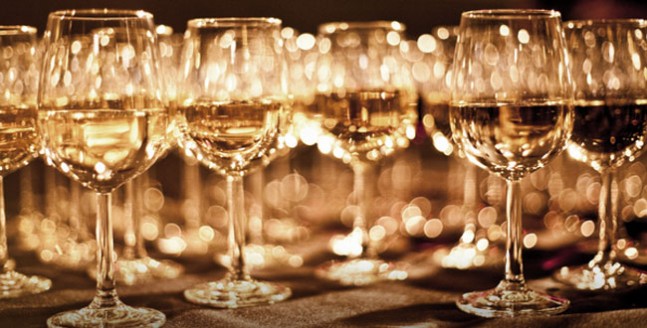 The Association of Australian Boutique Winemakers was formed in 1996 as a marketing and representative voice for the small wine producer in the deep seas of Australian wine big business. (Under 250 tonnes per annum and independantly owned is the benchmark for qualification.) Under the stewardship of Huon Hooke as Awards Chairman, this organisation has become a major force in the world of Antipodean wines and this – the first opportunity to co-host the awards dinner with ANZA here in Singapore is a rare and exciting one.
Join us and Judith Kennedy – Chairperson of the Association on Thursday 15 September 2011 for a degustation dinner by award winning Executive Chef Frank Kilian to showcase the 9 Trophy Winning Wines for the AABW for 2011. This includes the Wine of the Year – Philip Shaw No. 11 Chardonnay 2010 from Orange. Thanks to the generosity of the Association – all wines for the night are sponsored allowing us to offer this experience at one of Singapore`s top and most exclusive of private clubs at very reasonable cost.
Menu and Wines:
End-of-Summer French Oysters with Champagne Jelly on Arrival
Pooley Wines Sparkling White 2008 (Tasmania)
Crystal Bay Prawns with Caviar and Aged Soy Mirin Dressing
Tim Gramp Watervale Riesling 2010 (South Australia)
Bream Creek Sauvignon Blanc 2010 (Tasmania)
Seared Canadian Scallops, Wild King Brown Mushroom, Baby Corn and Roast Chicken Vinaigrette
Spy Valley Envoy Off-Dry Riesling 2008 (Marlborough, NZ)
Philip Shaw No.11 Chardonnay 2010 (Orange, New South Wales)
Roasted Monk Fish Fillet and Jerusalem Artichokes with Samphire, Porcini Mushrooms and Walnuts
Lime Rock Wines Pinot Noir 2008 (Hawkes Bay, NZ)
David Blackmore Wagyu Flank, Red Endive, Baby Beetroot and Raspberry Reduction
Sons of Eden Remus Shiraz 2008 (Barossa, SA)
Wood Block Amity Cabernet 2008 (Coonawarra, SA)
Passion Fruit, Hand-Churned Vanilla Ice Cream and Meringue
Stanton & Killeen 25 Year Old Muscat NV (Victoria)
Exec Chef Frank Kilian Previously of:
Pier Restaurant – Sydney
Die Ulrichshoehe – Germany
Zafferano – London
The Venue:
The Tower Club Singapore
9 Raffles Place
Penthouse Level 62
Republic Plaza Tower 1
The Date & Time:
Thursday 15 September, 2011 at 7.00pm sitting down at 7.30 pm
Dress Smart Casual
The Price:
S$145 per person net
(You will be invoiced by WEA to secure the booking)
Also ABWA Masterclass for 12 Pax Only
Join Judith Kennedy -  CEO of the Association for an in-depth tasting analysis and discussion of all the Trophy Winners.
The Venue and Time:
Same venue as above and starting at 18h00 until 19h00
S$30 per person
To Order:
robert@wineexchangeasia.com
---